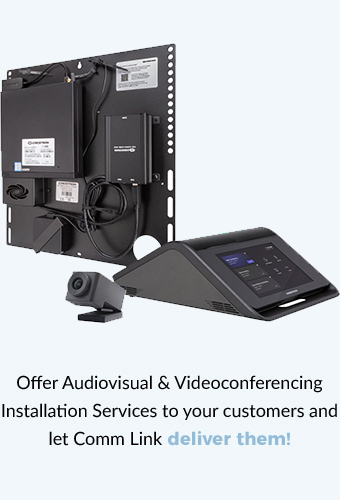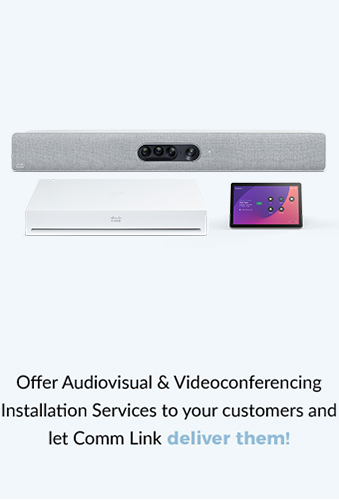 "People You Can Trust"

Videoconferencing System Cart Installation of Polycom, Tandberg or LifeSizes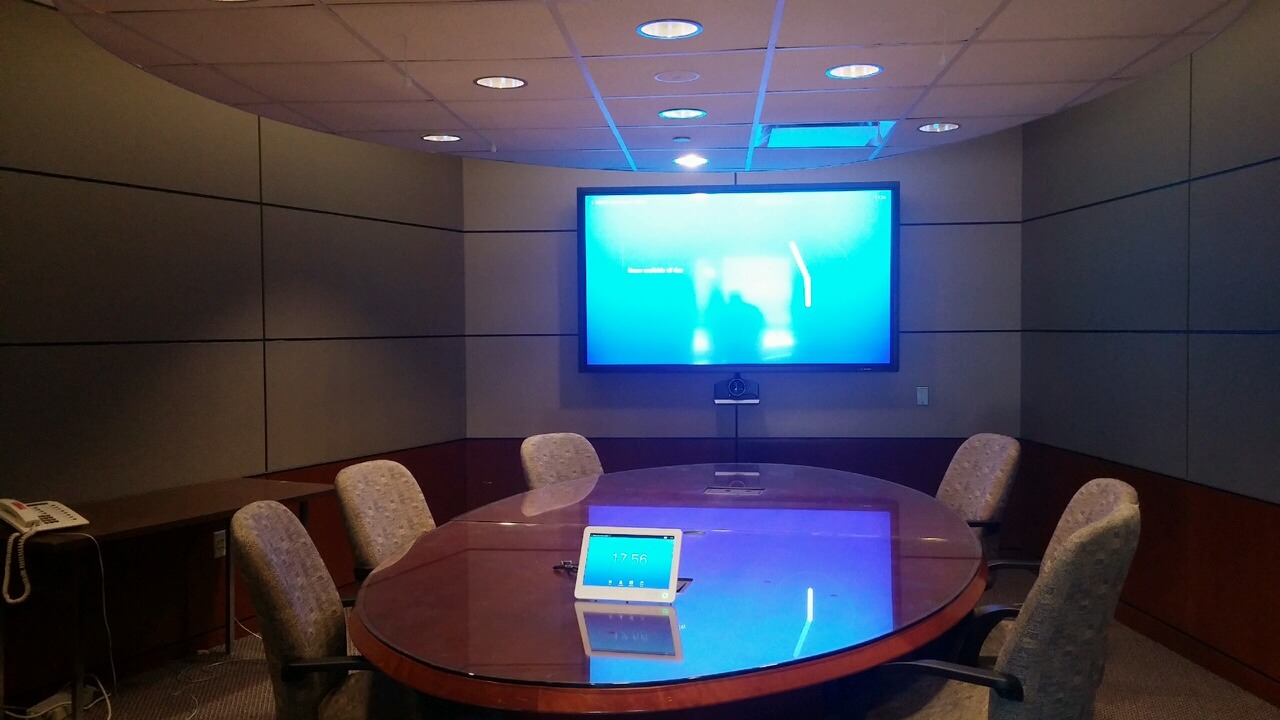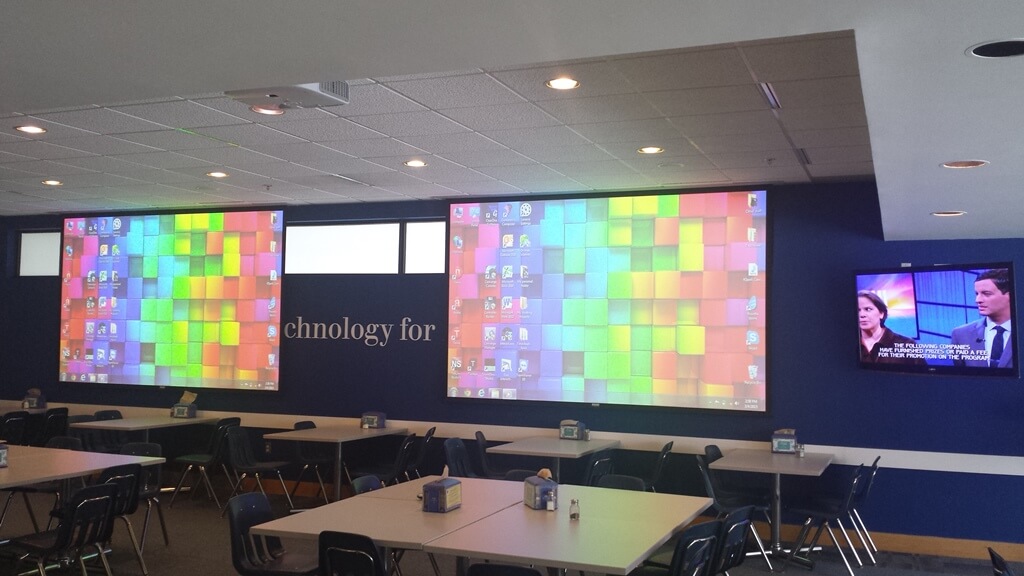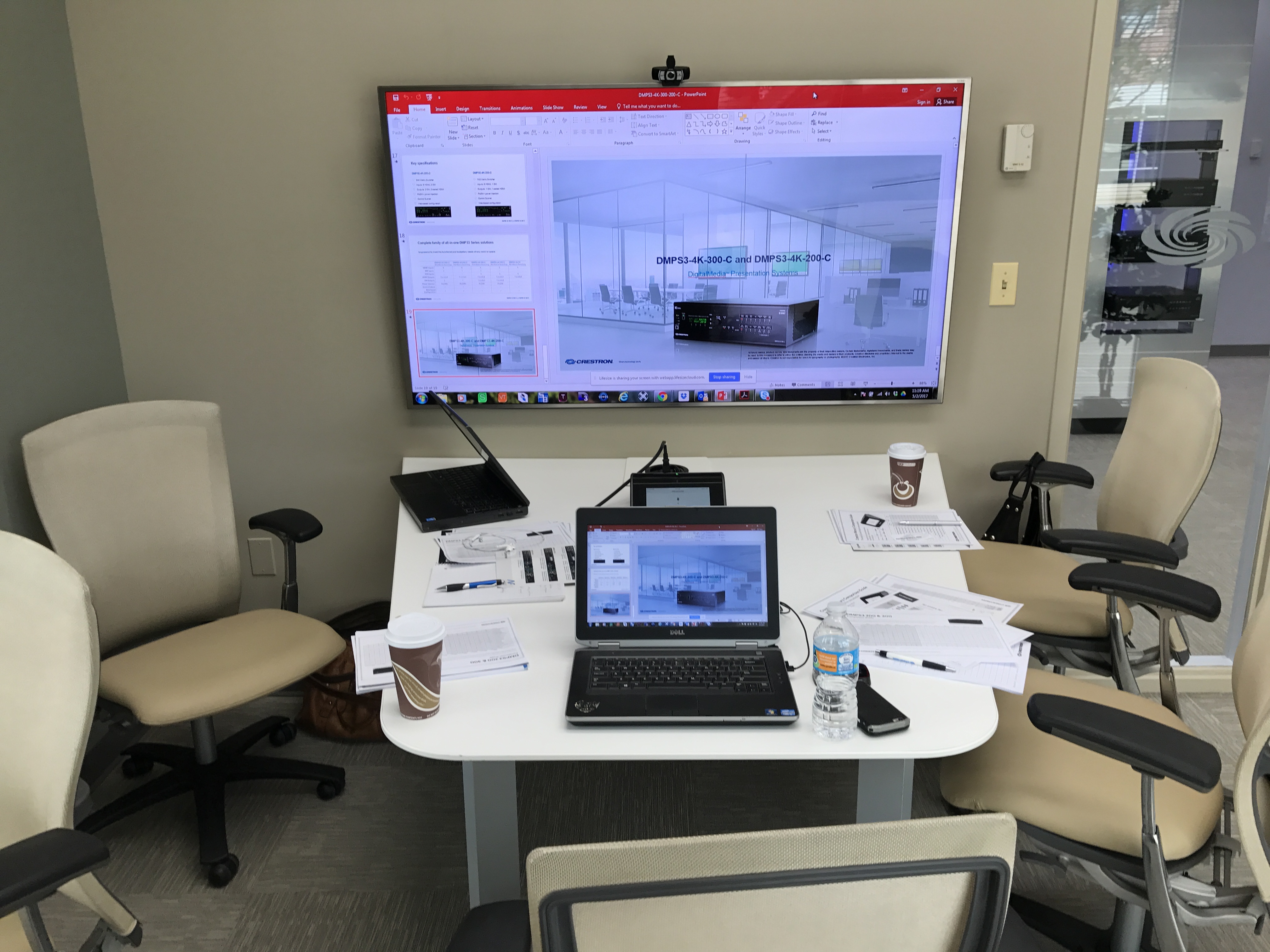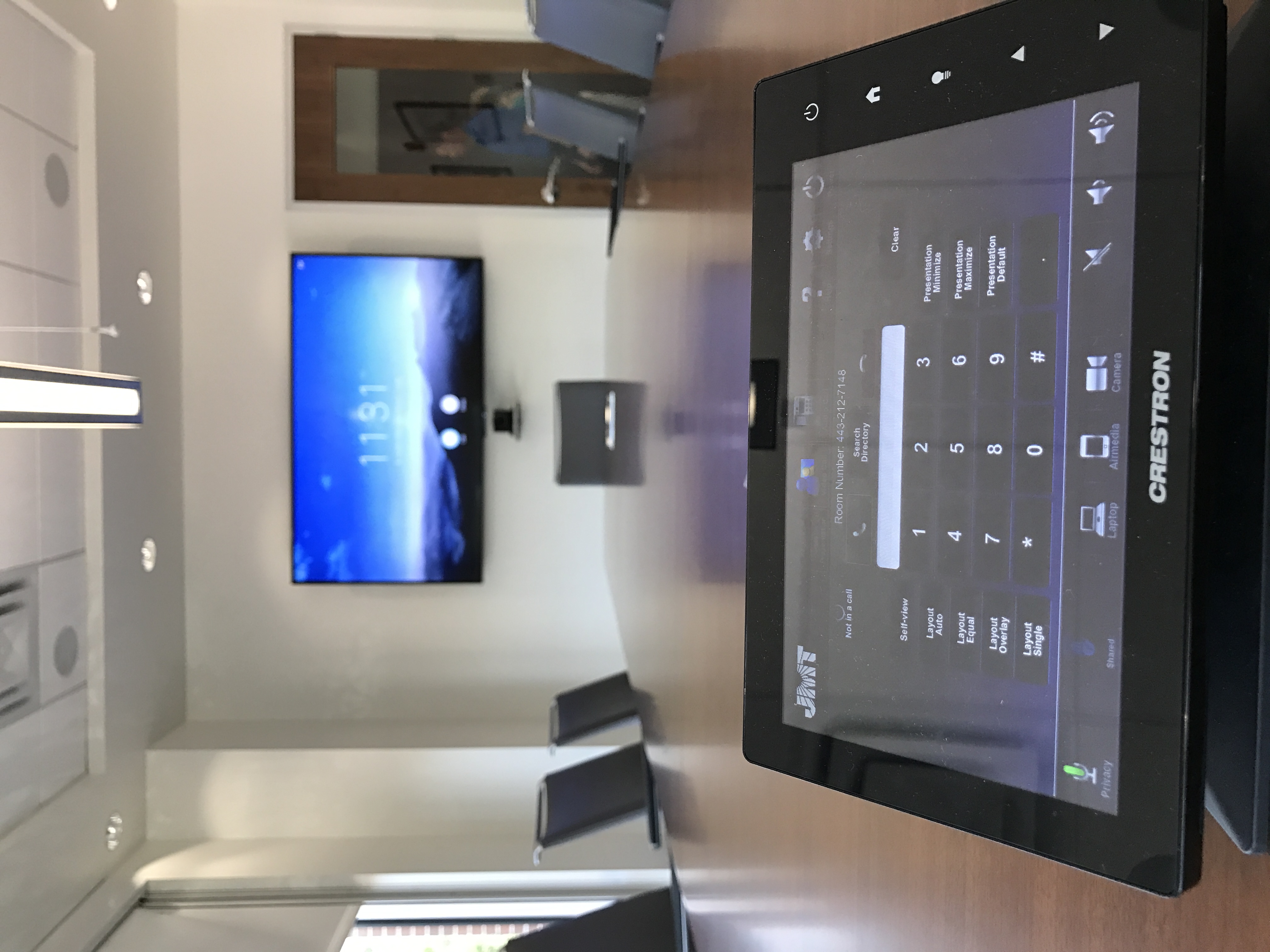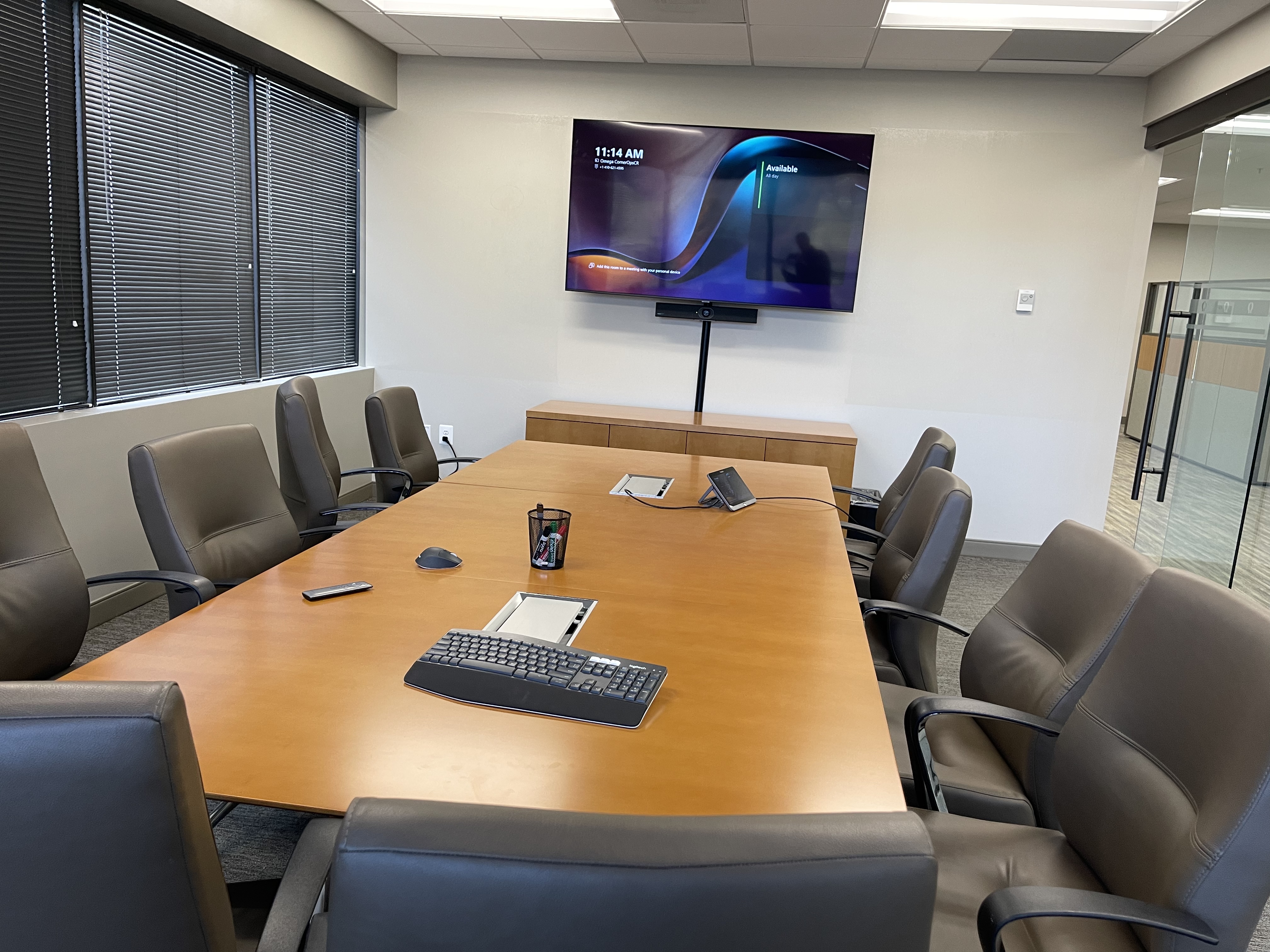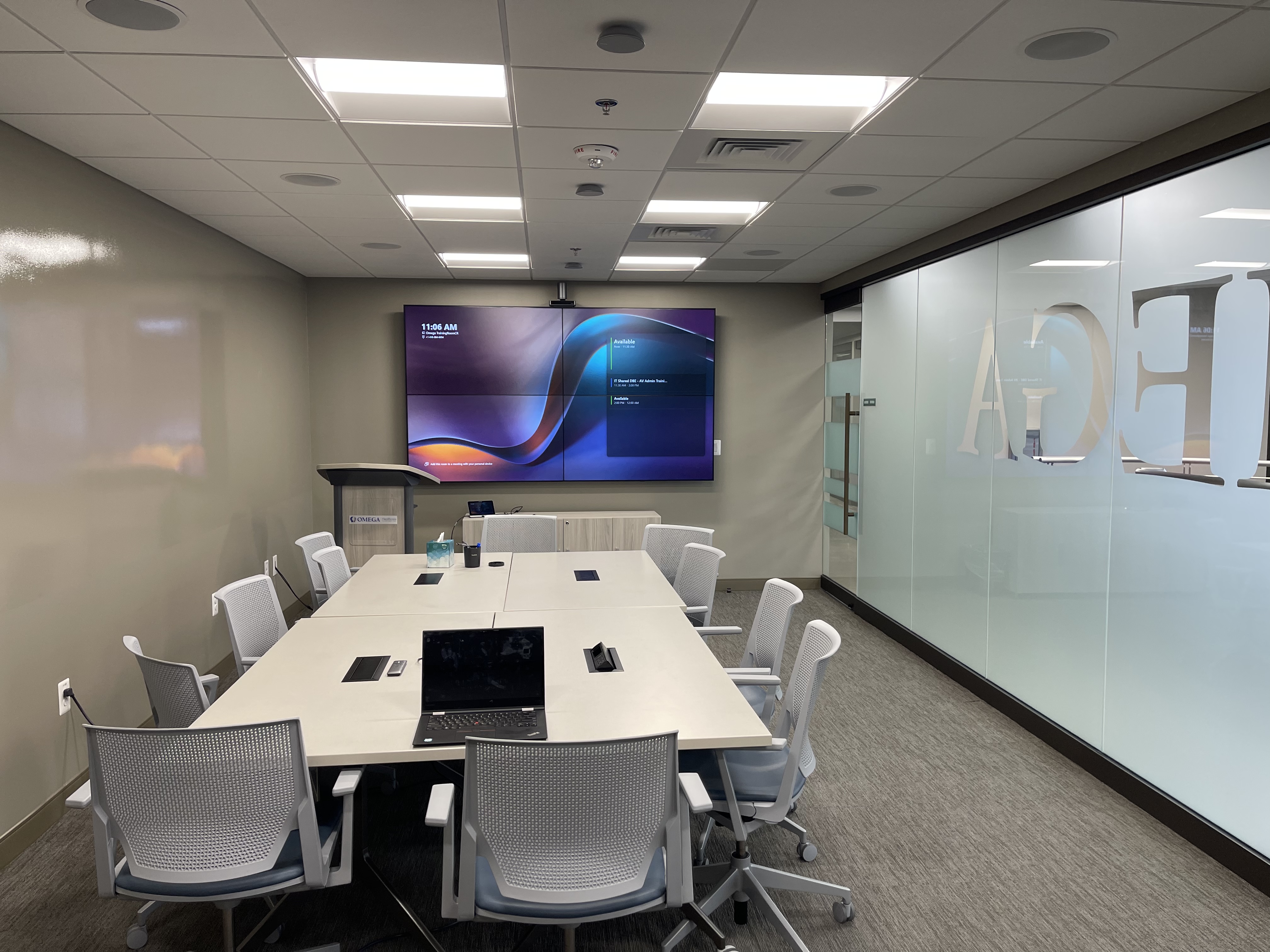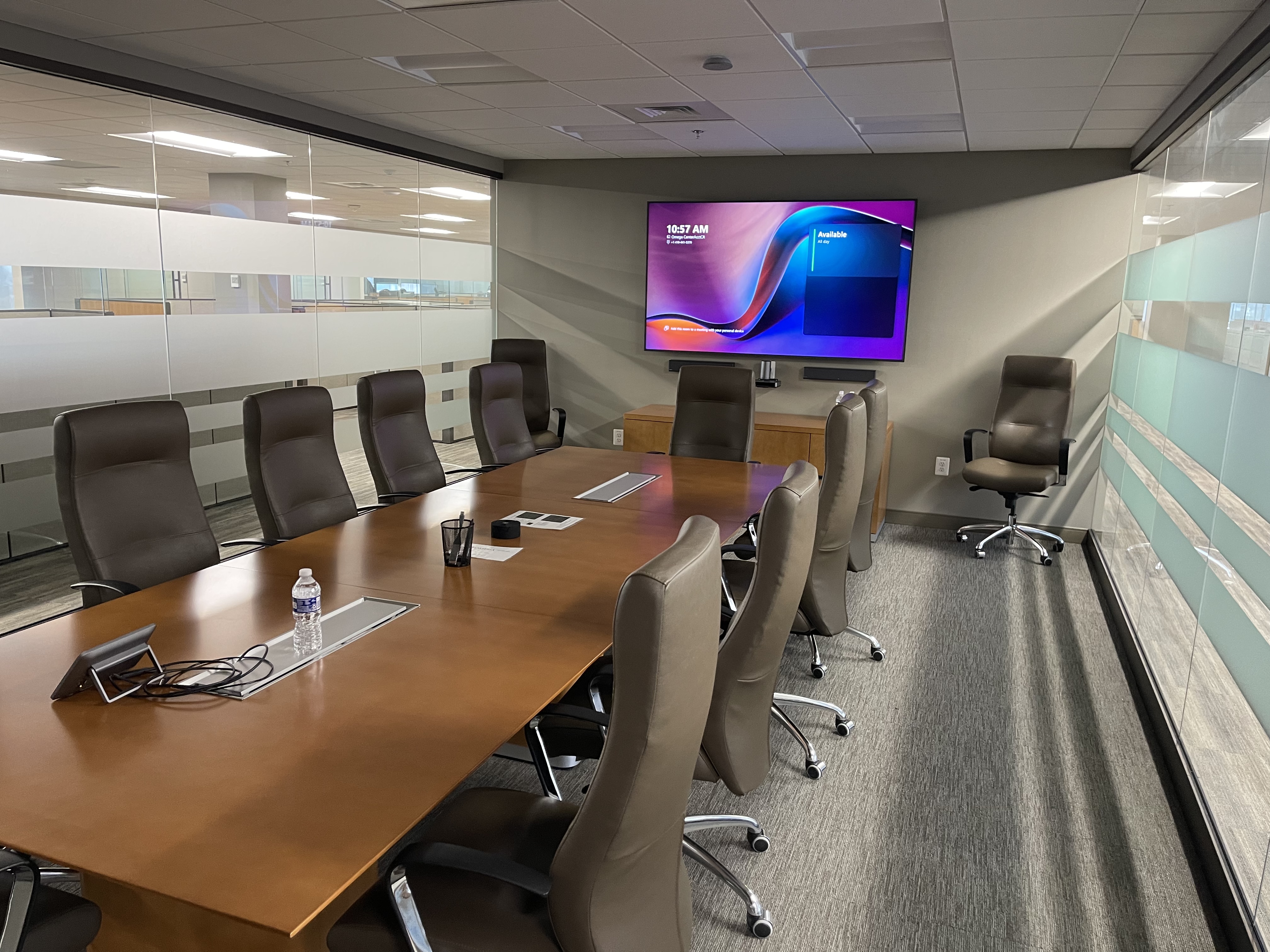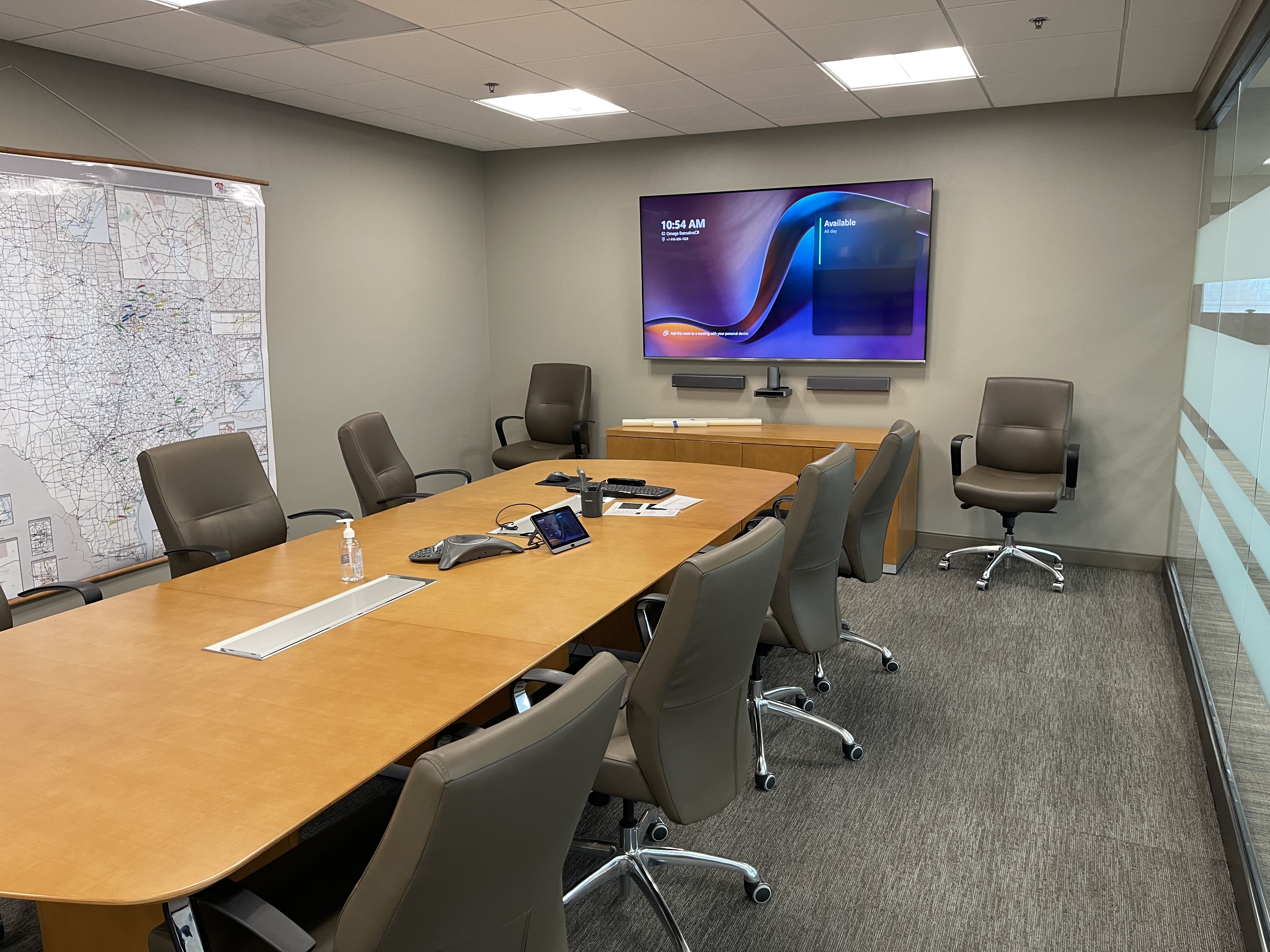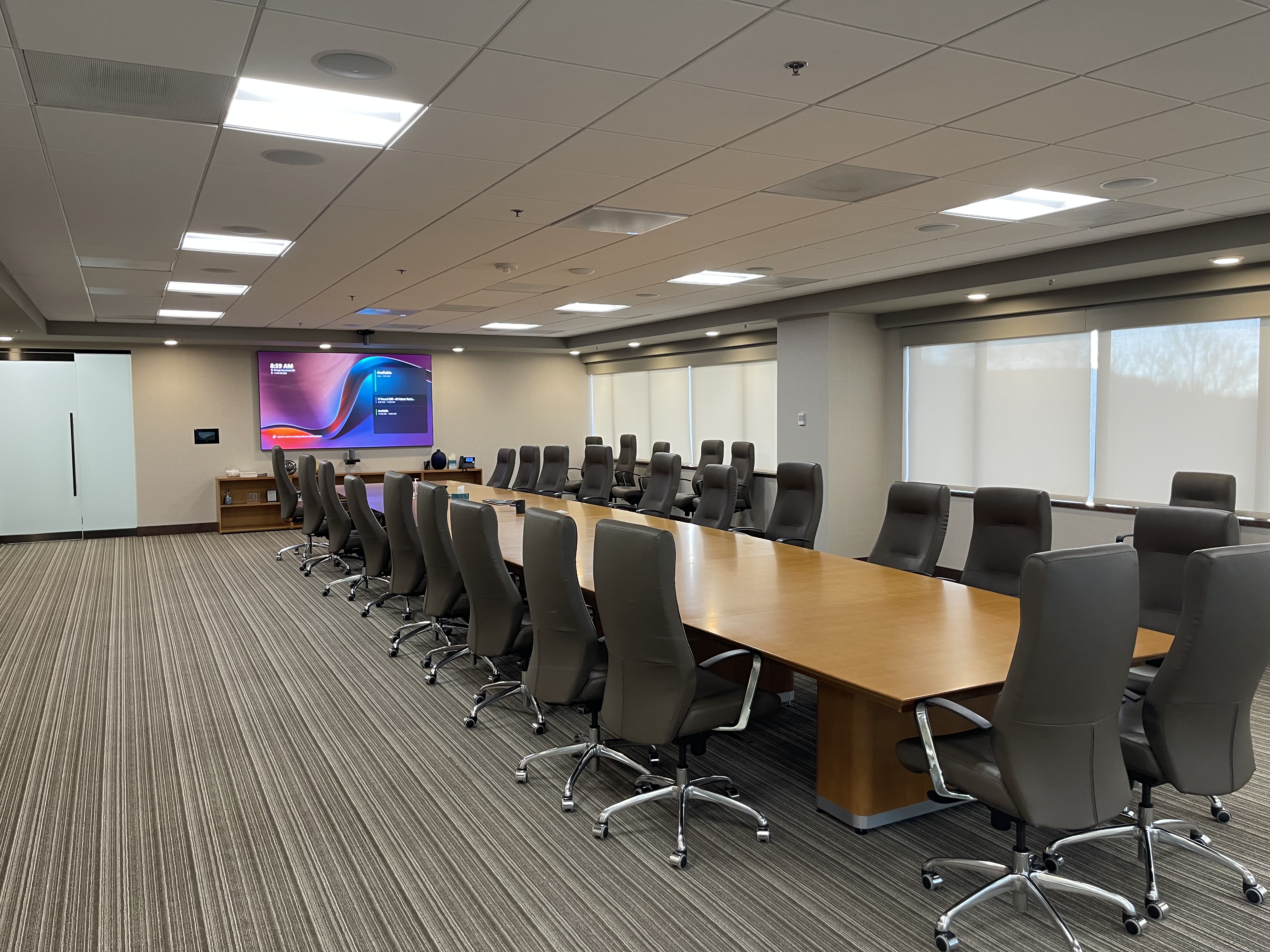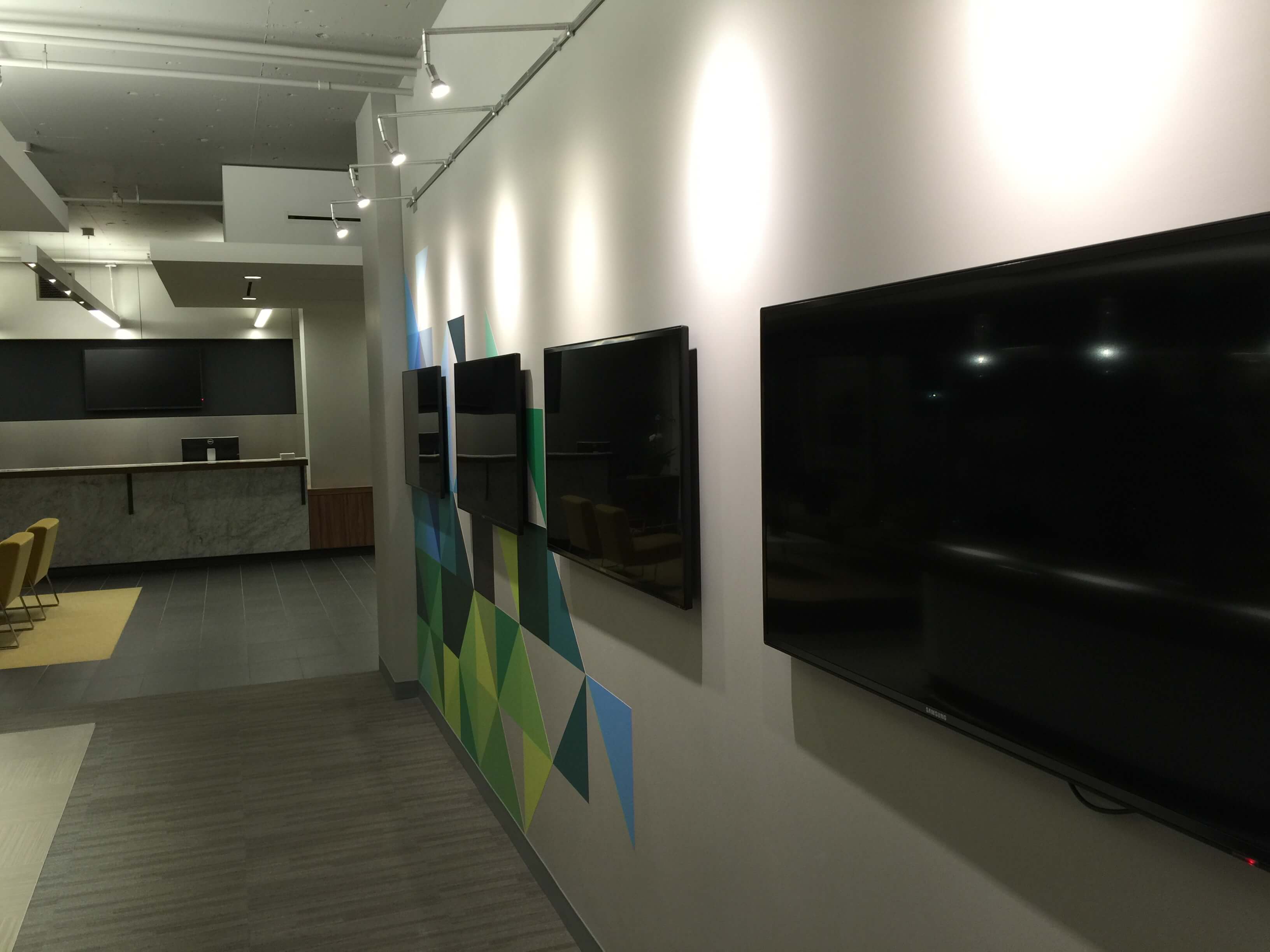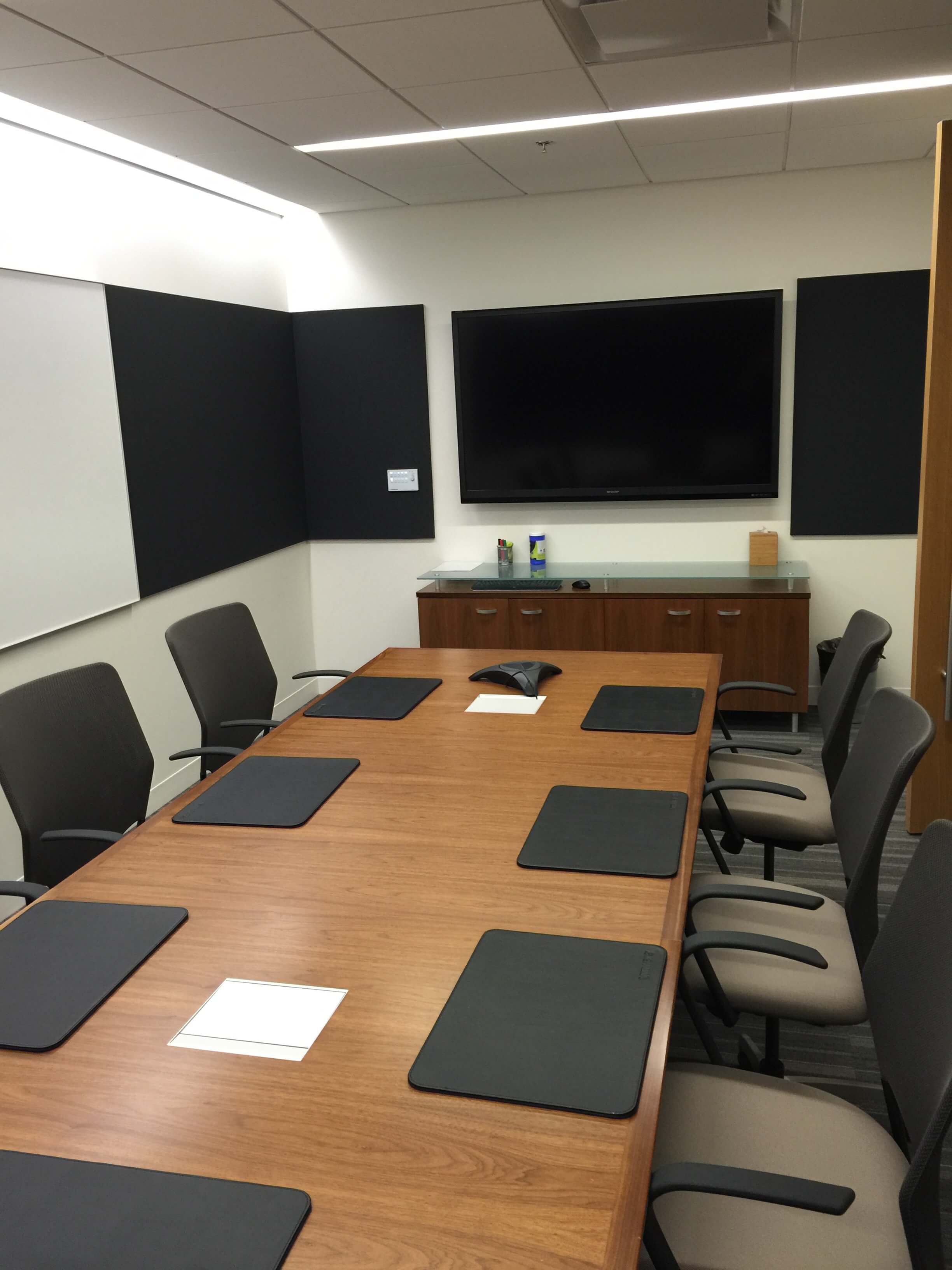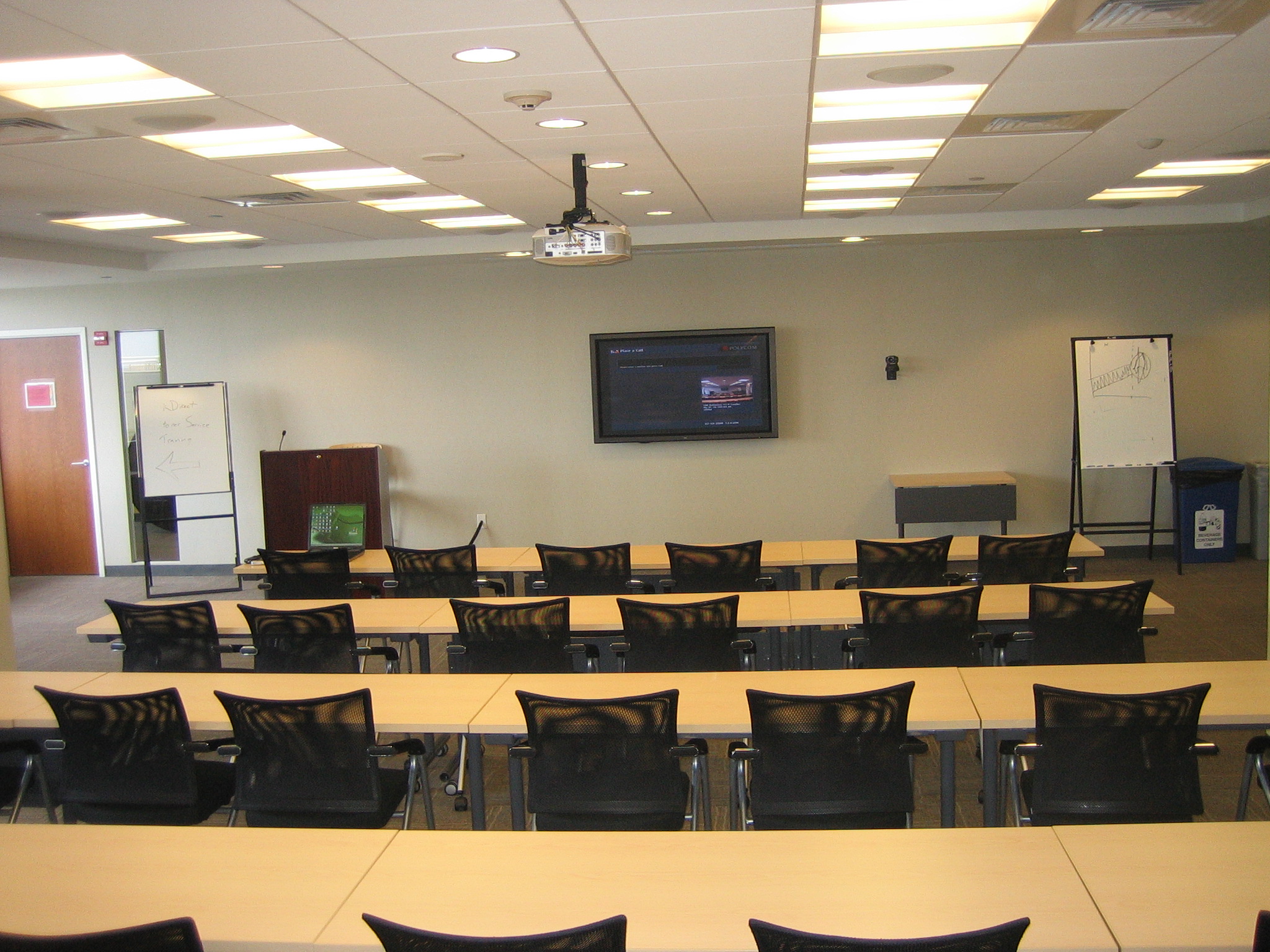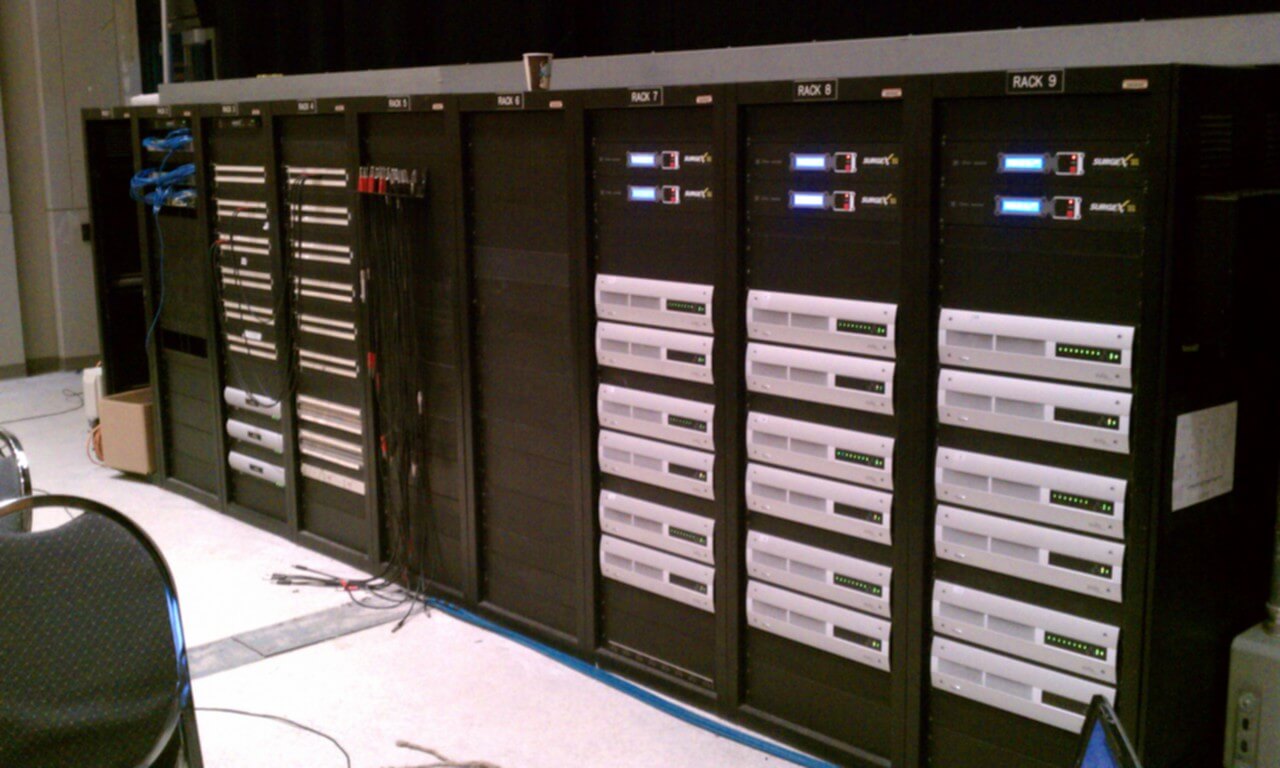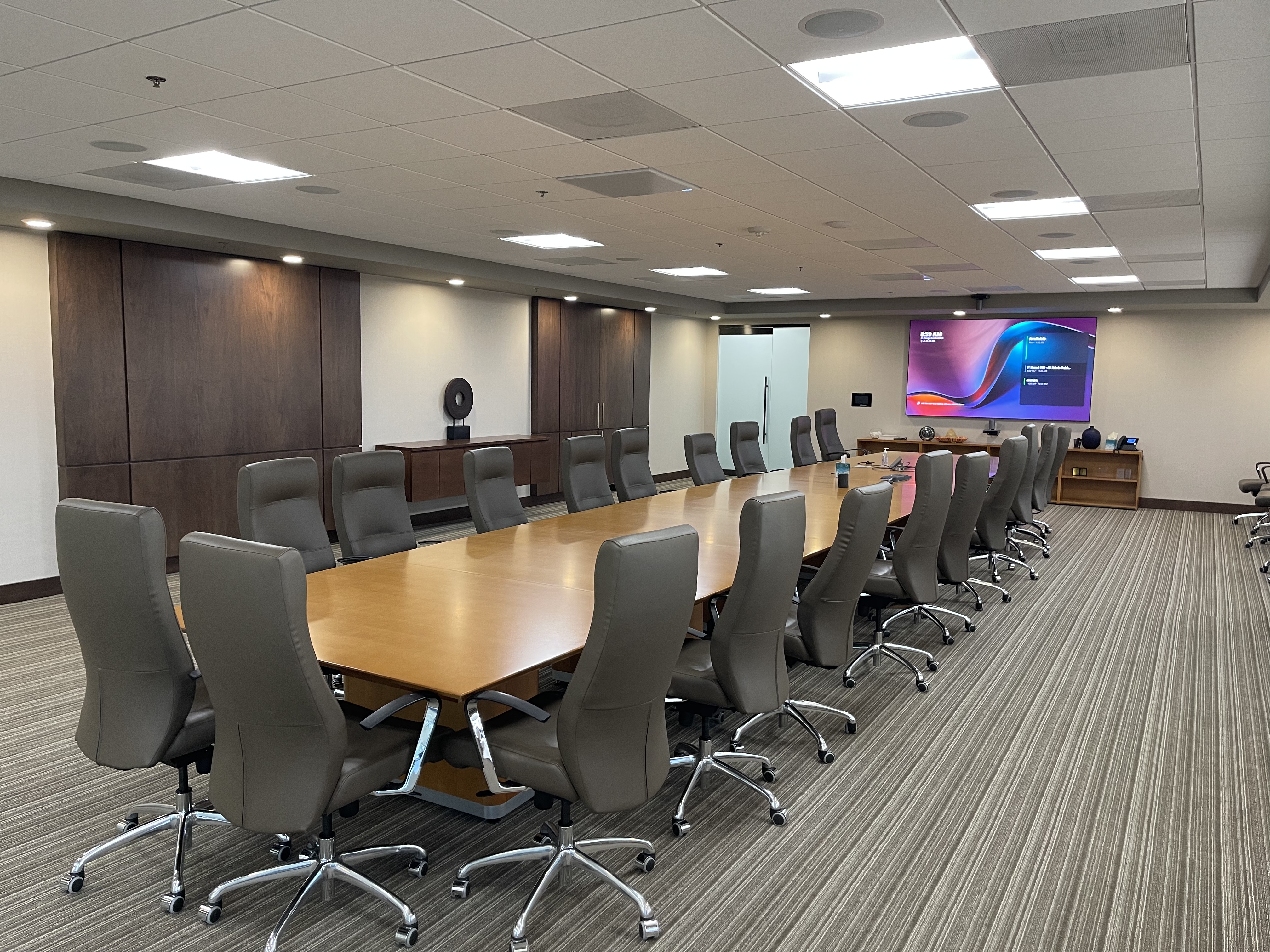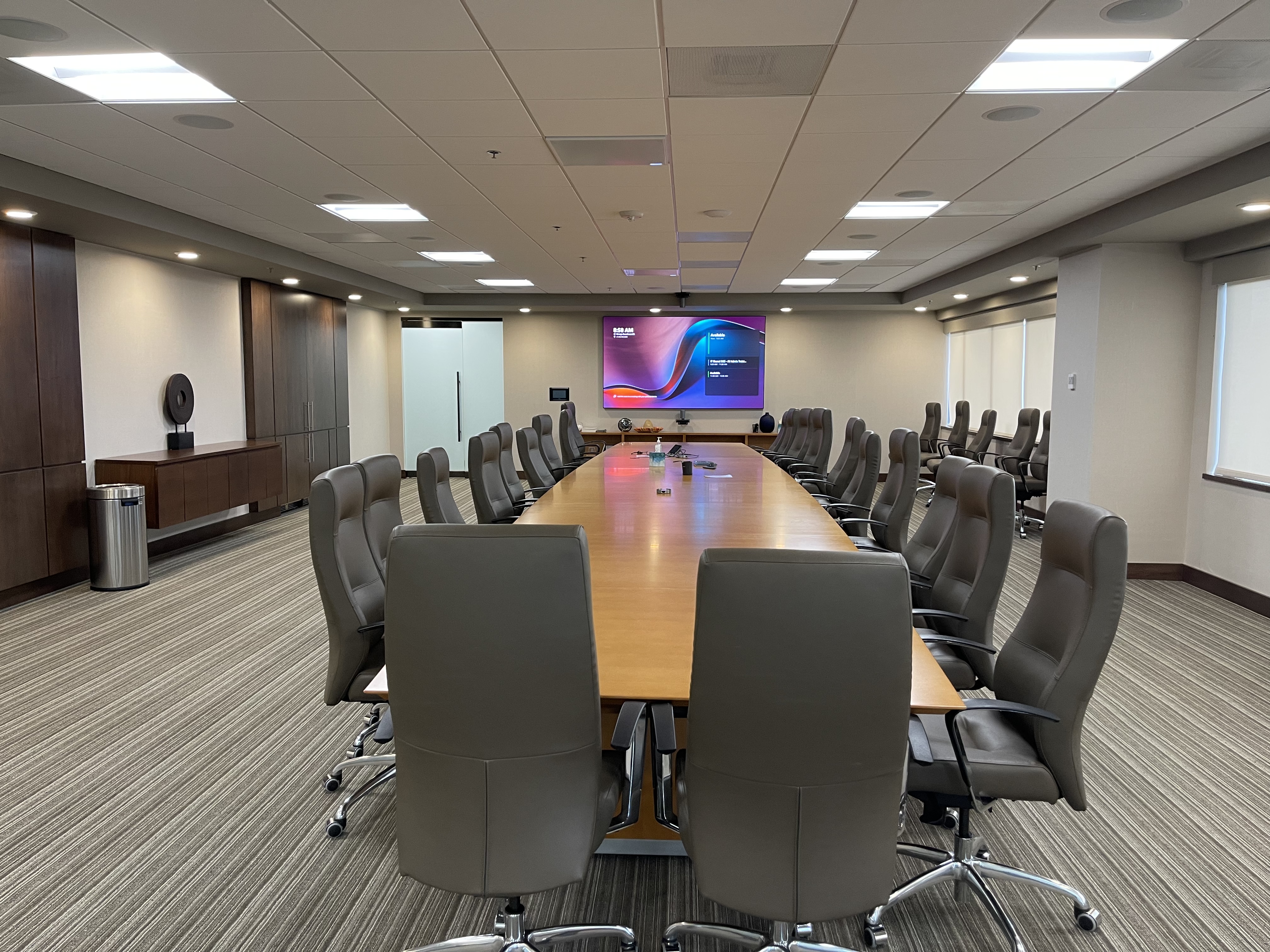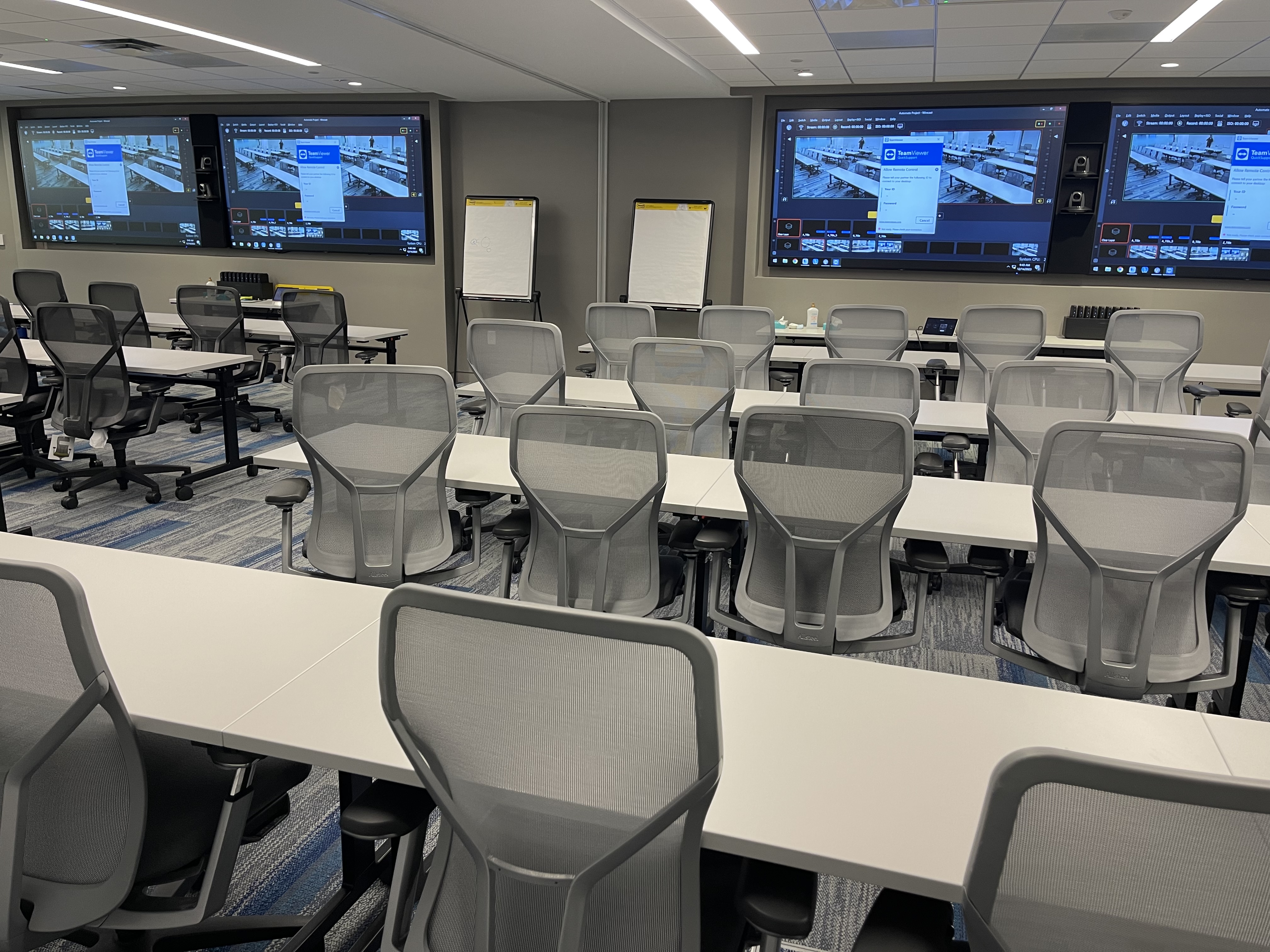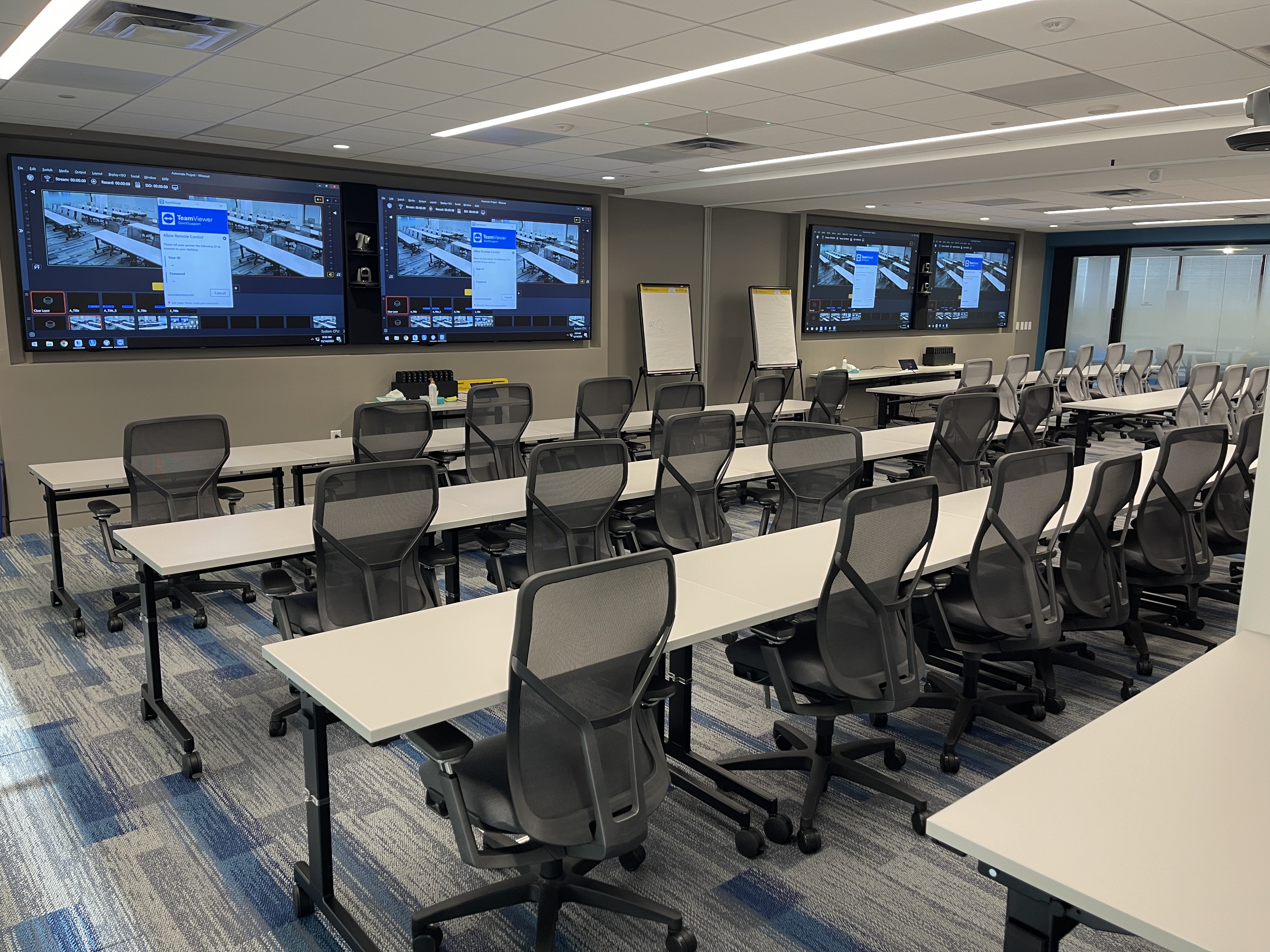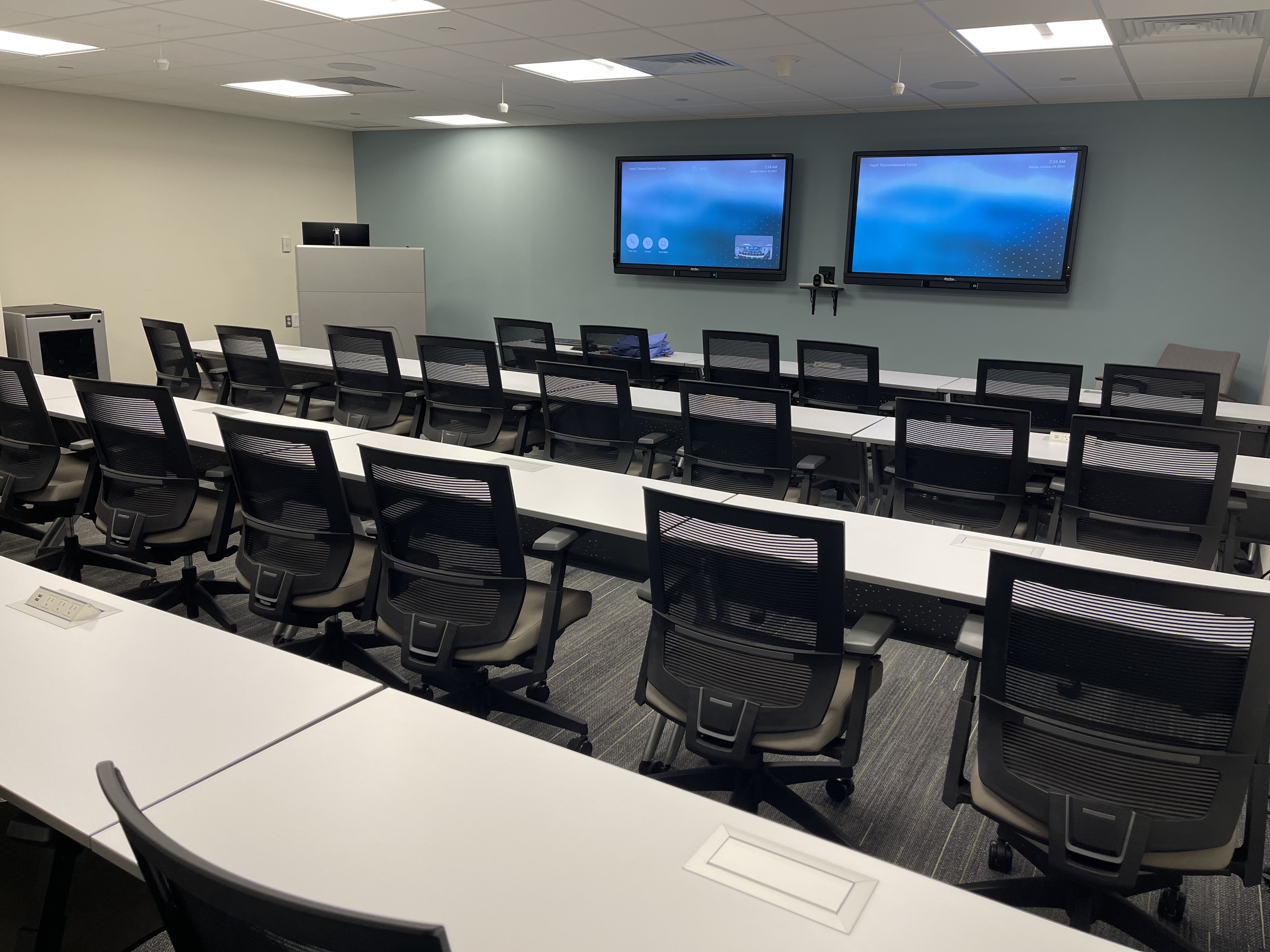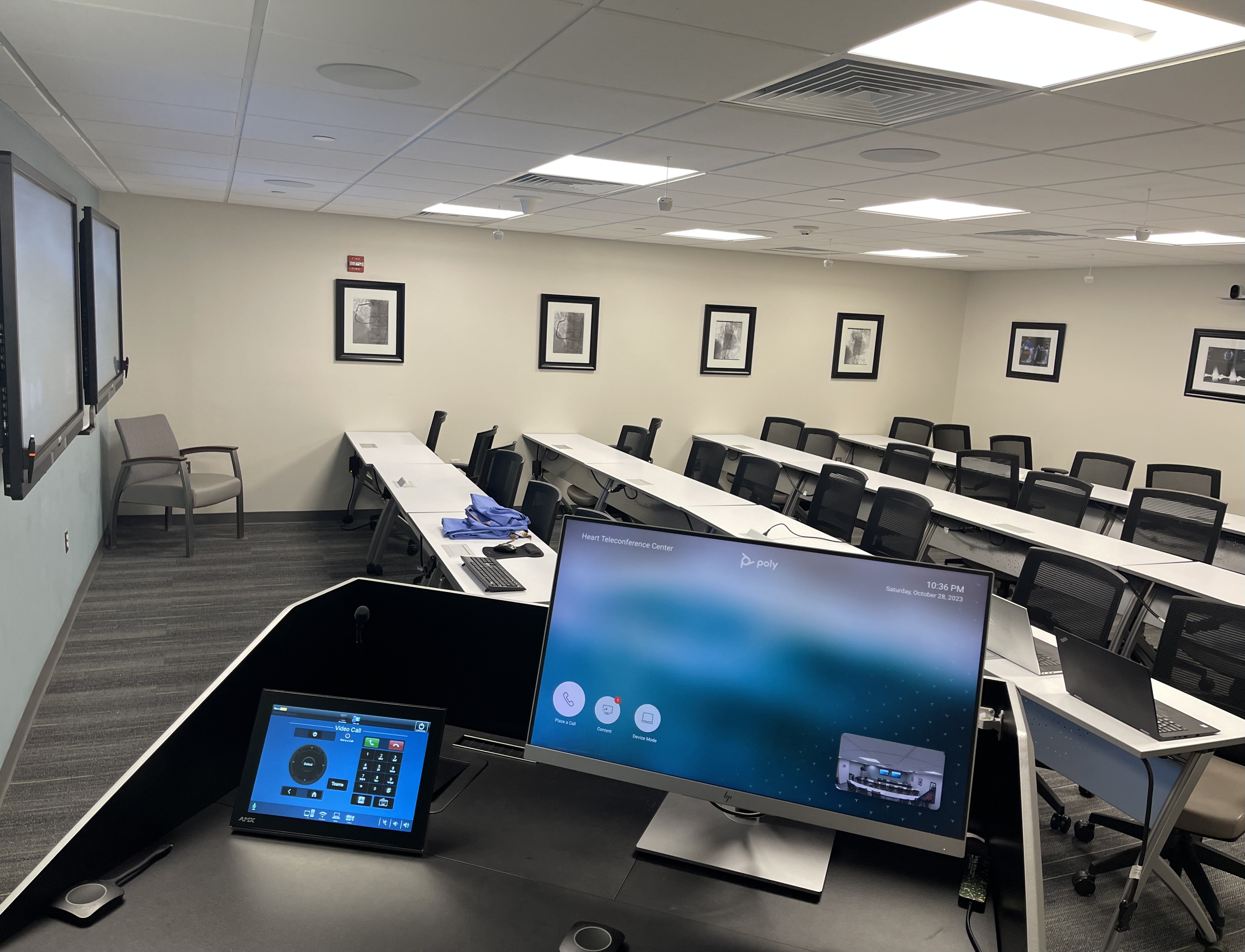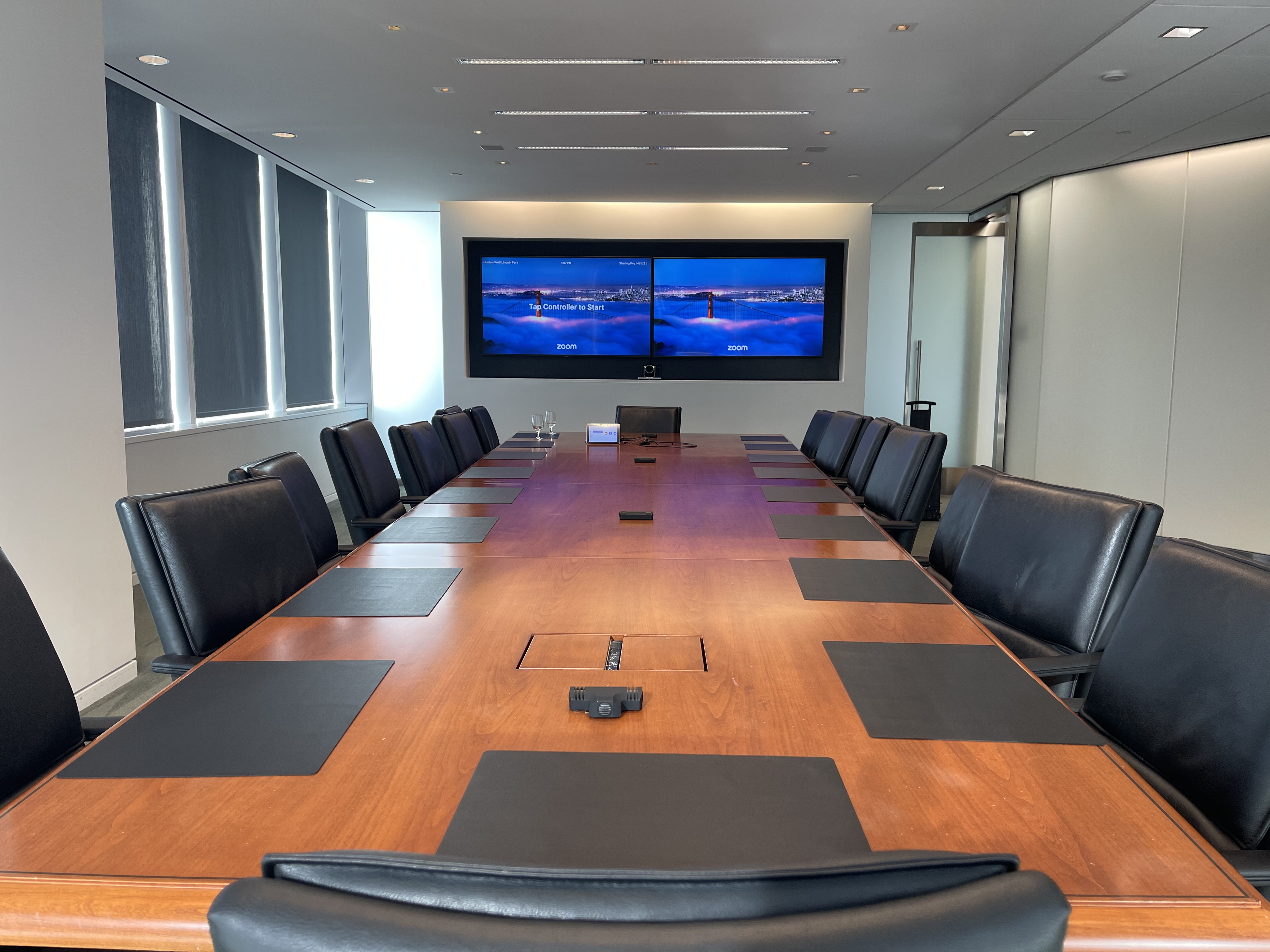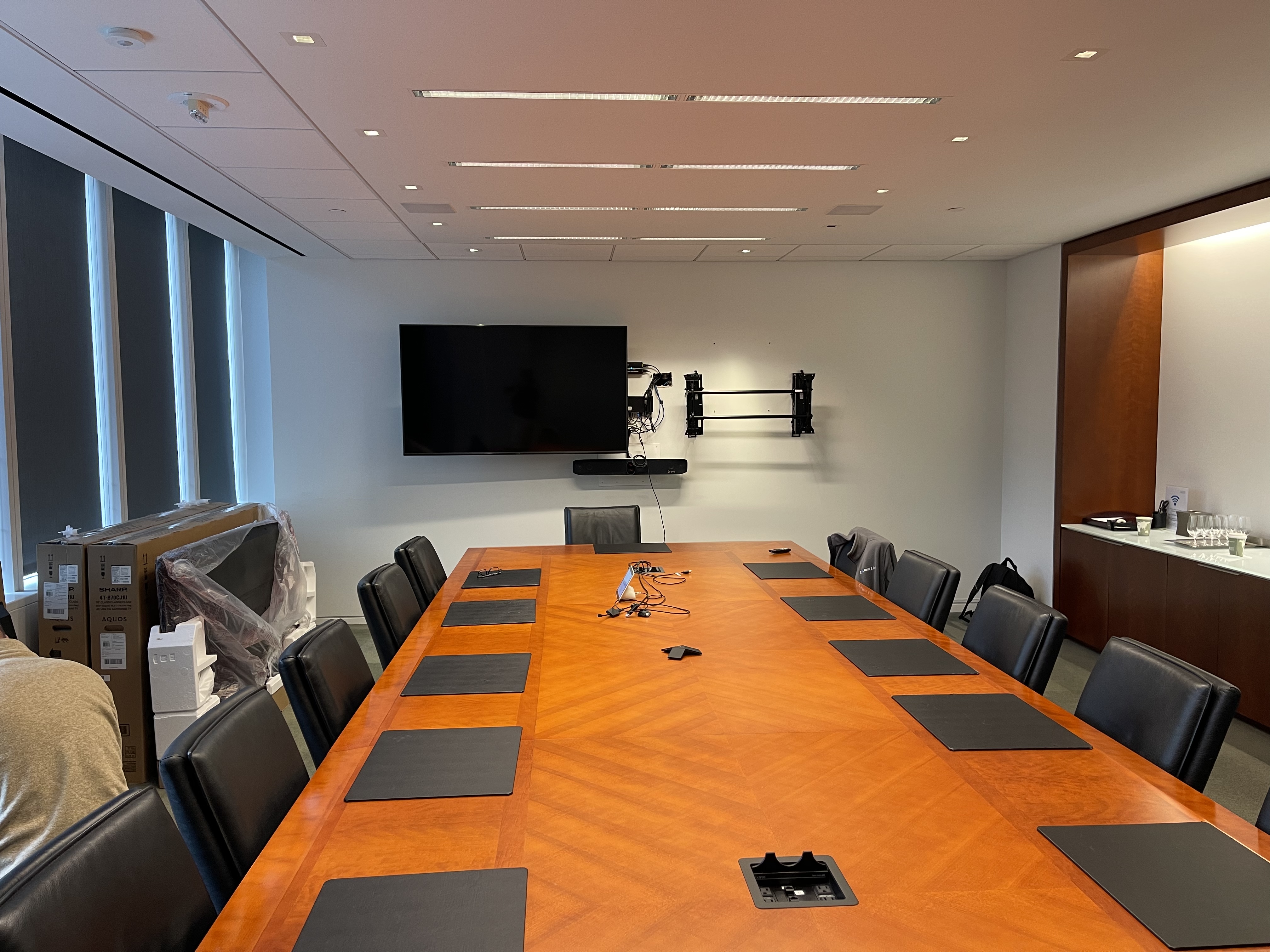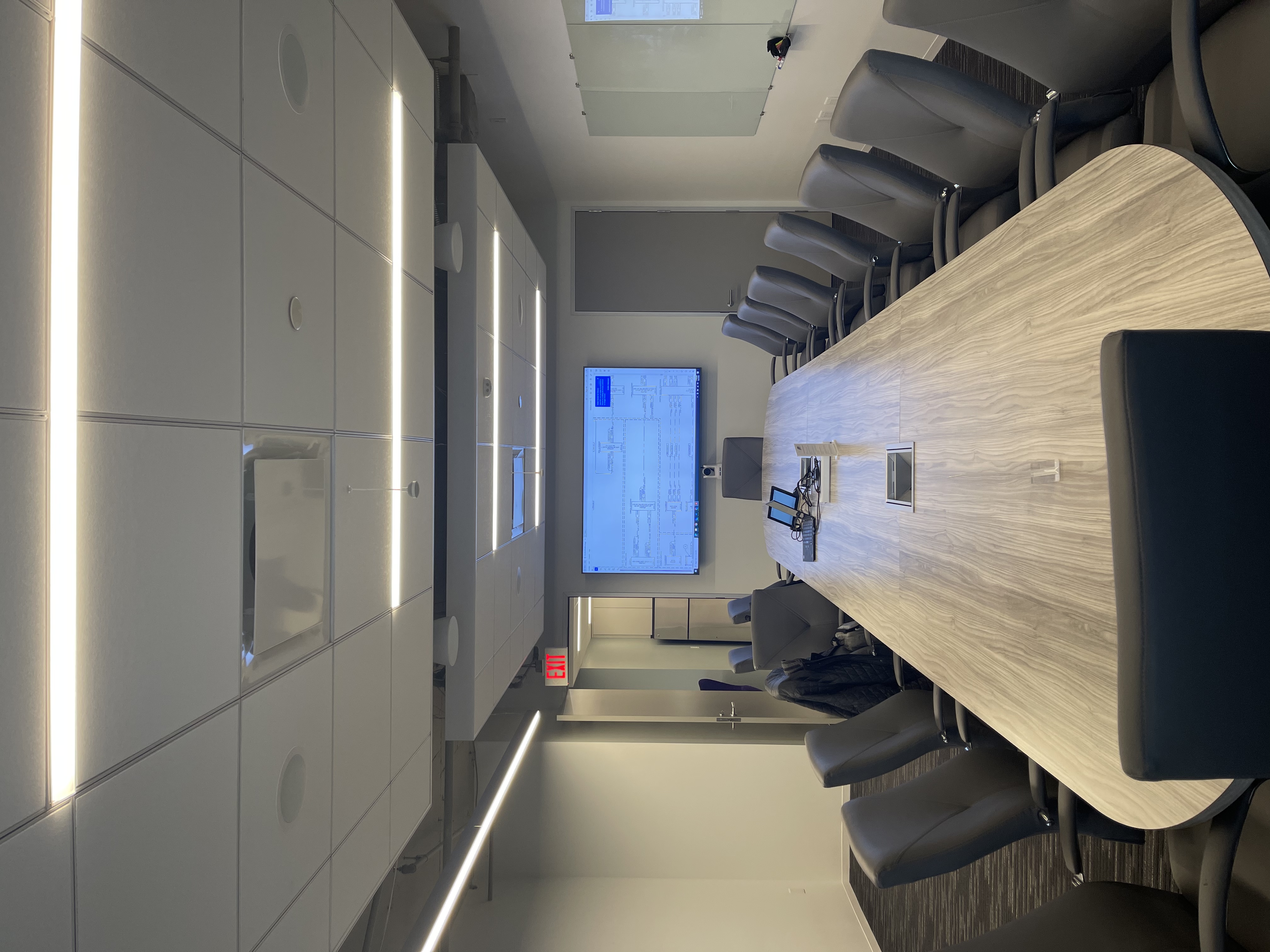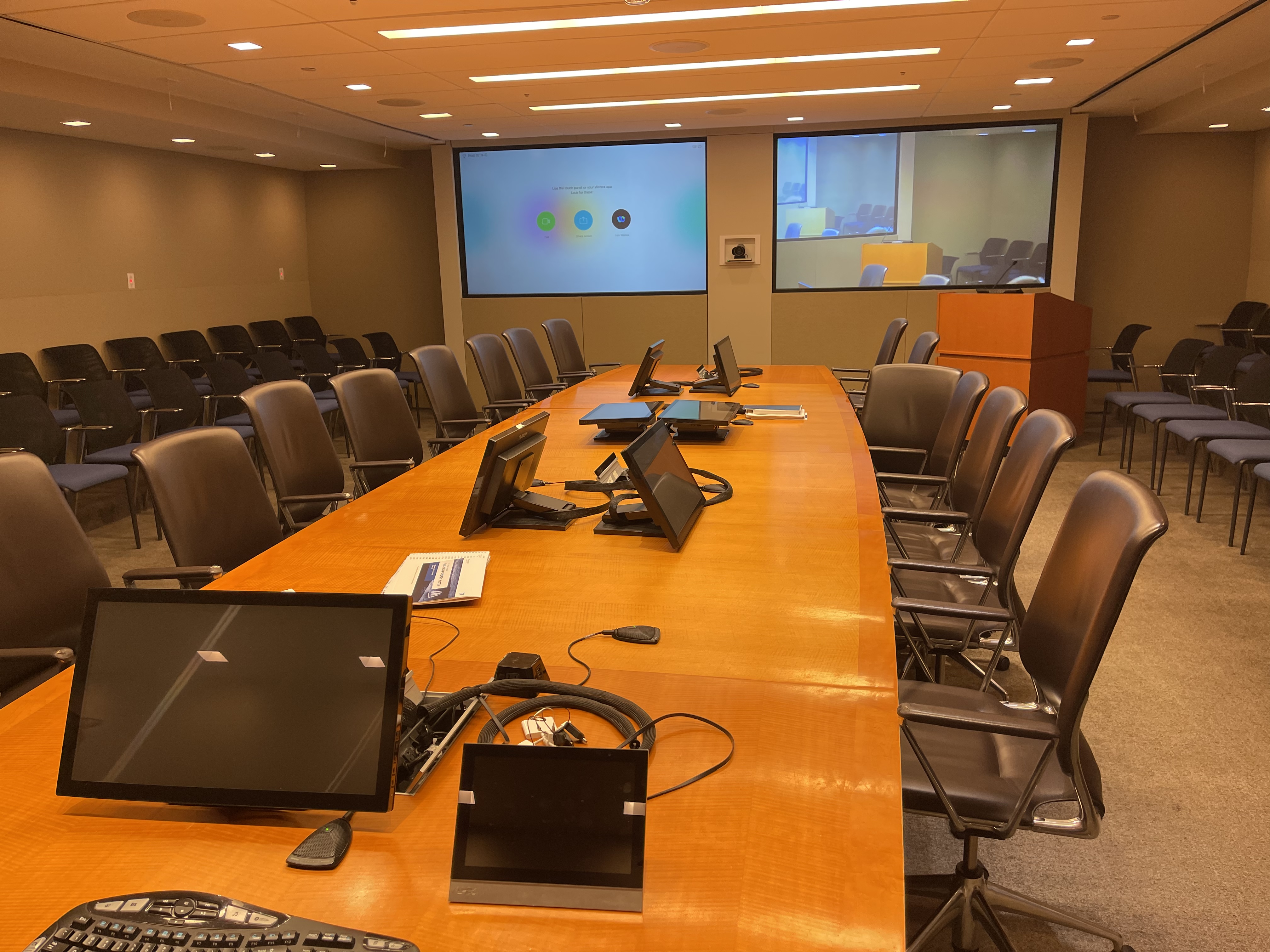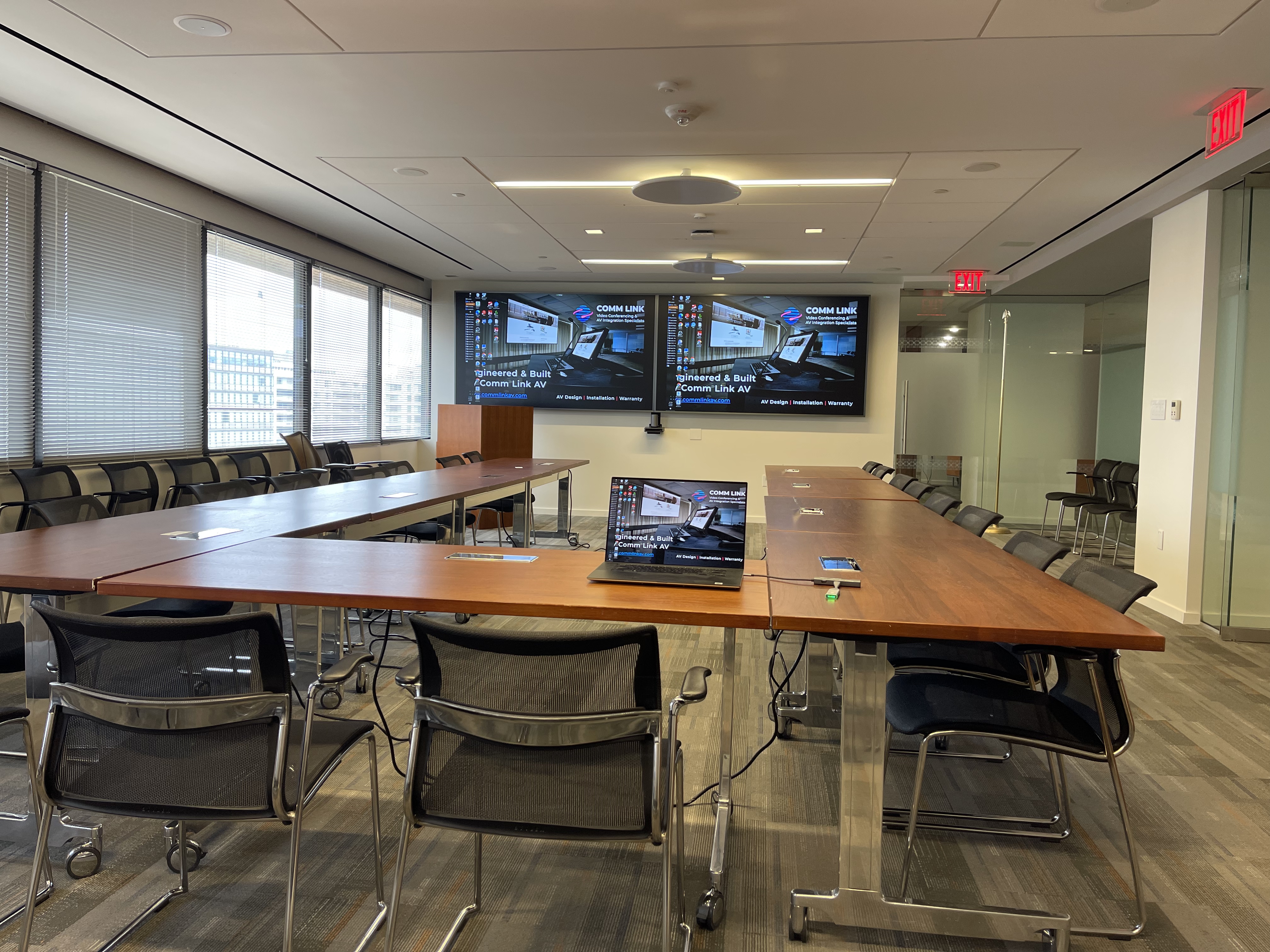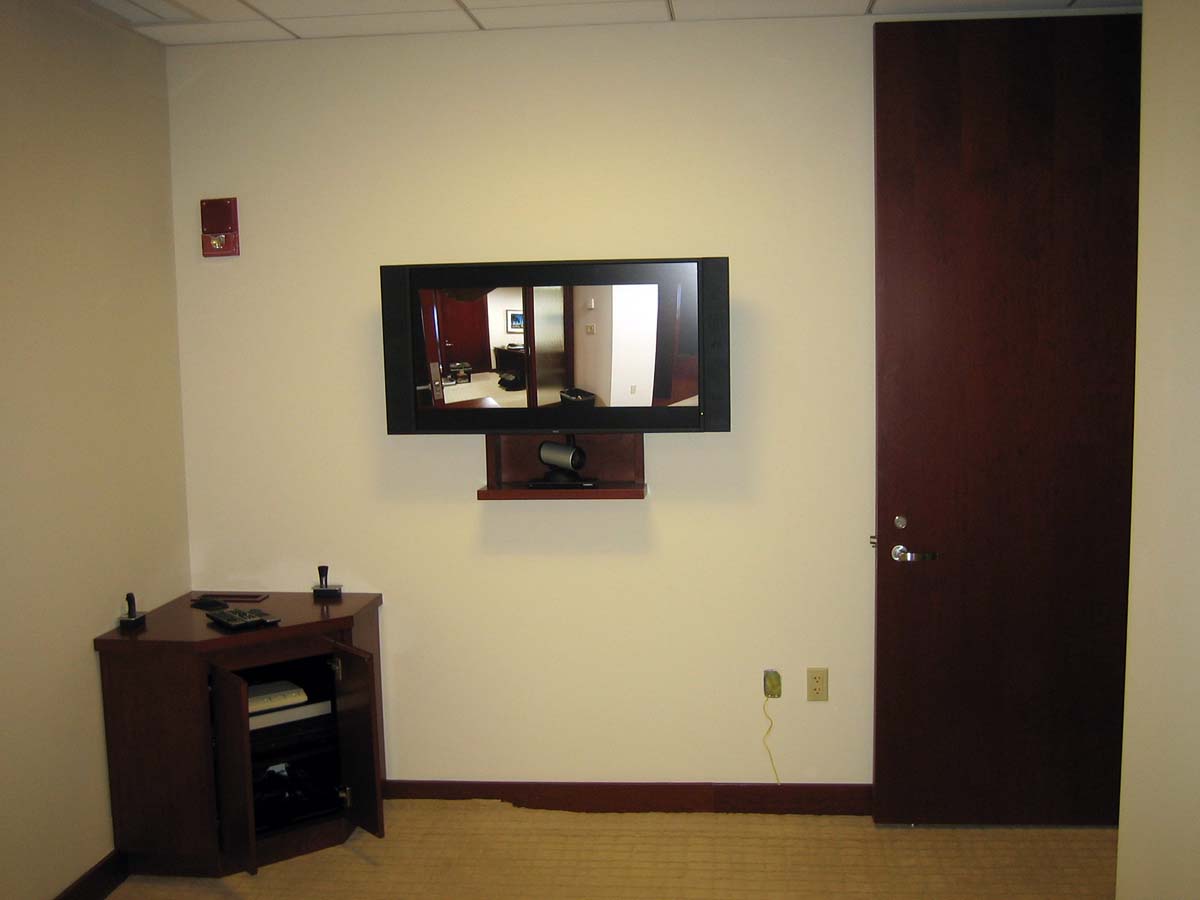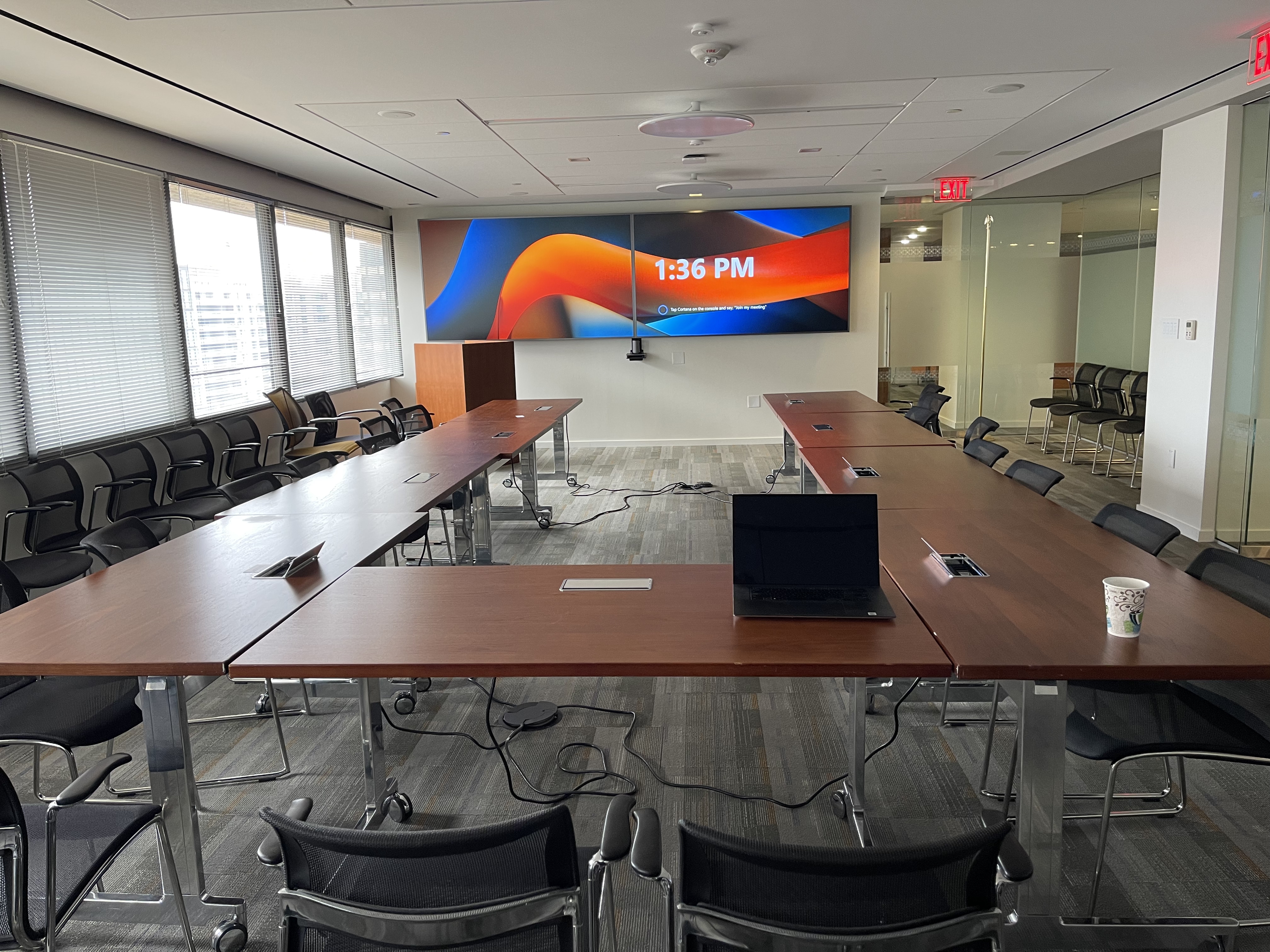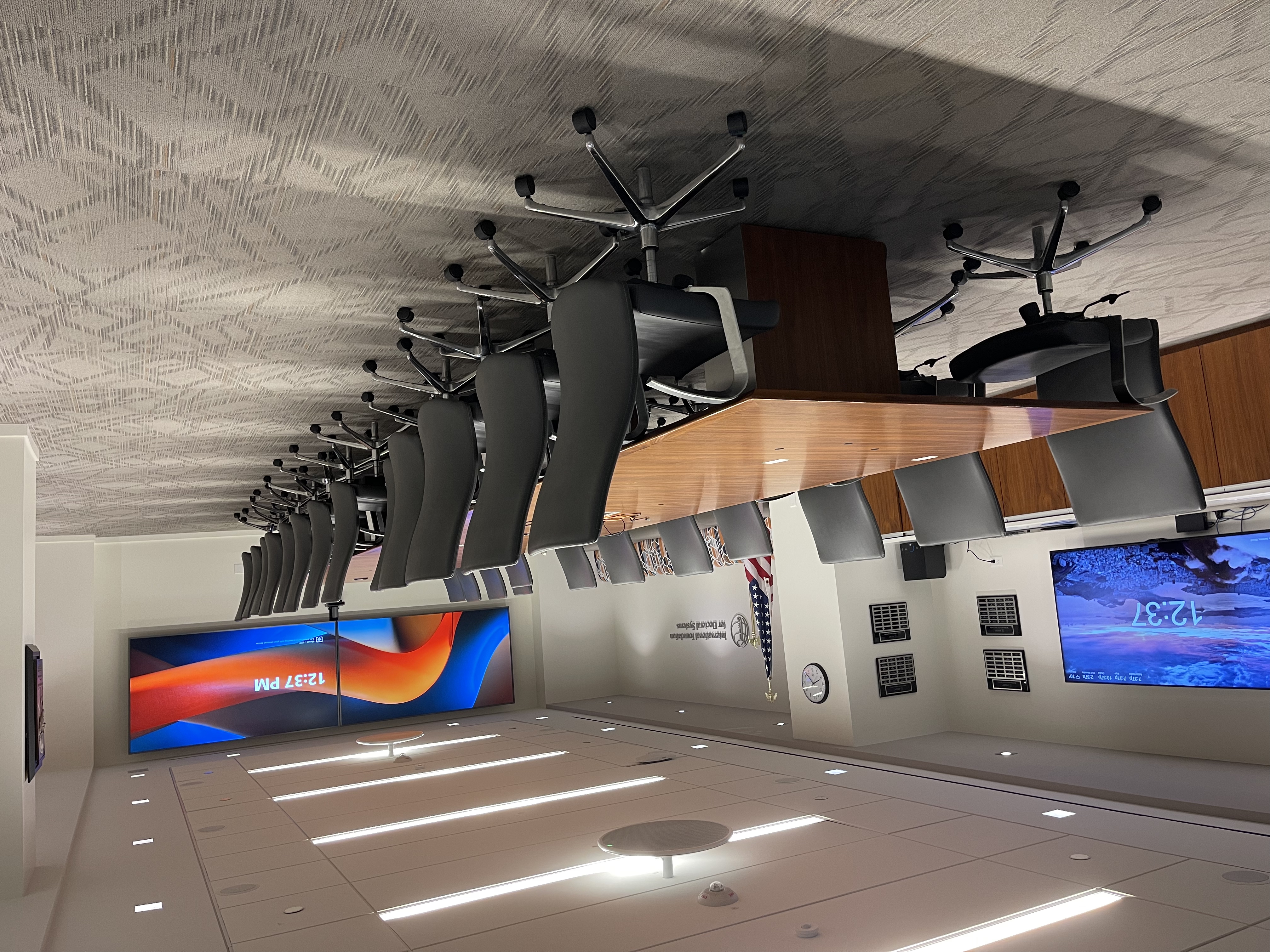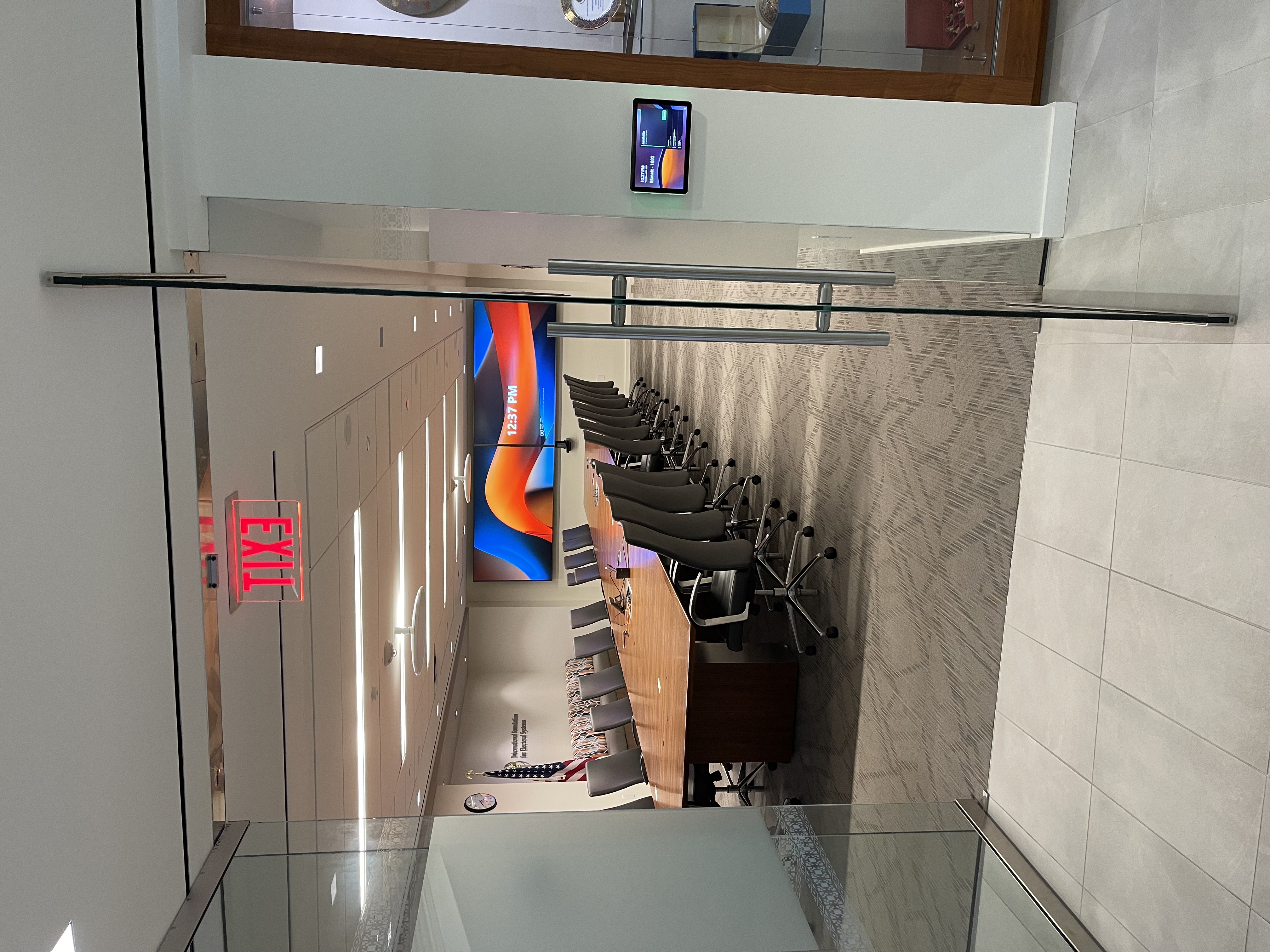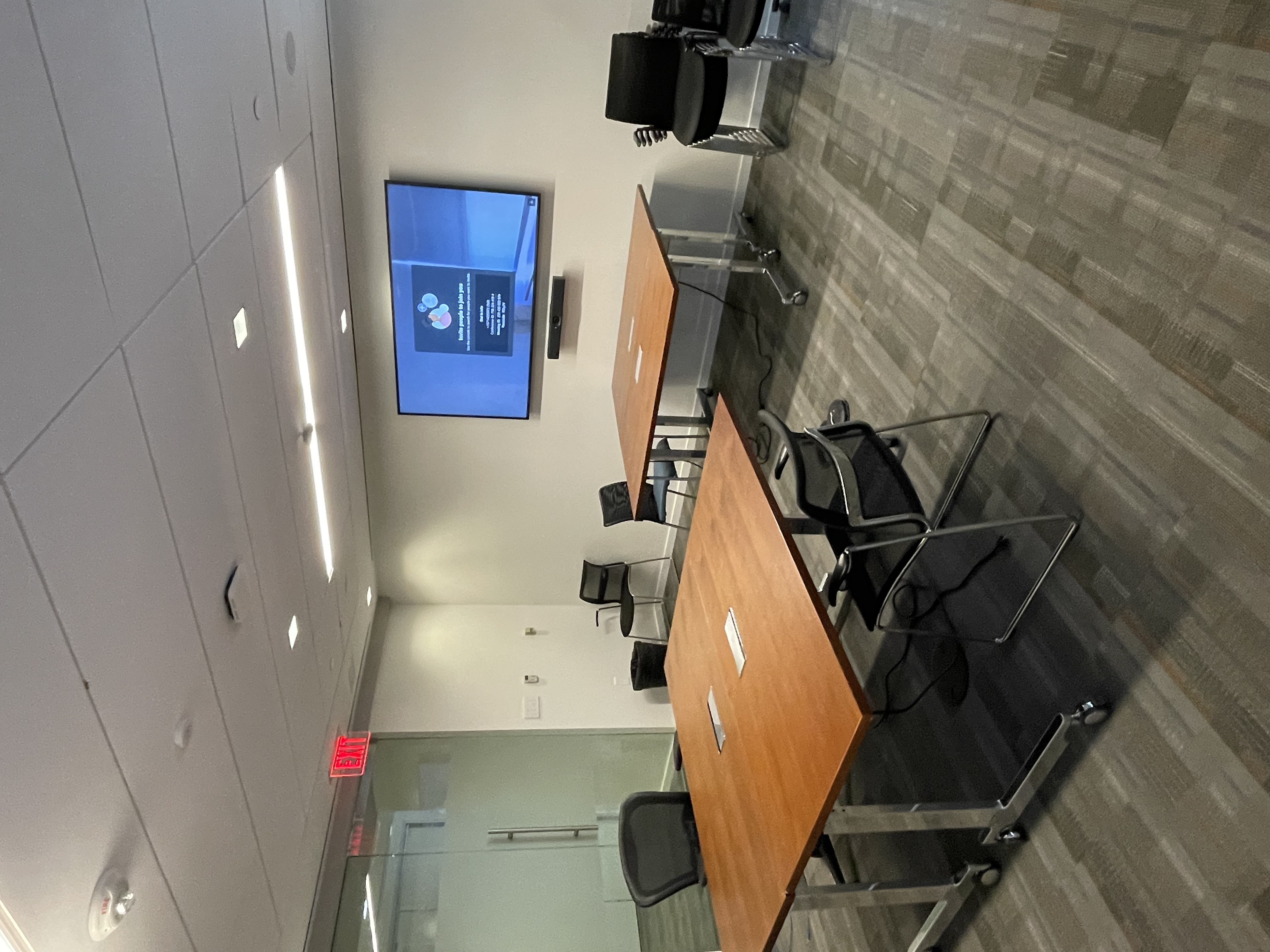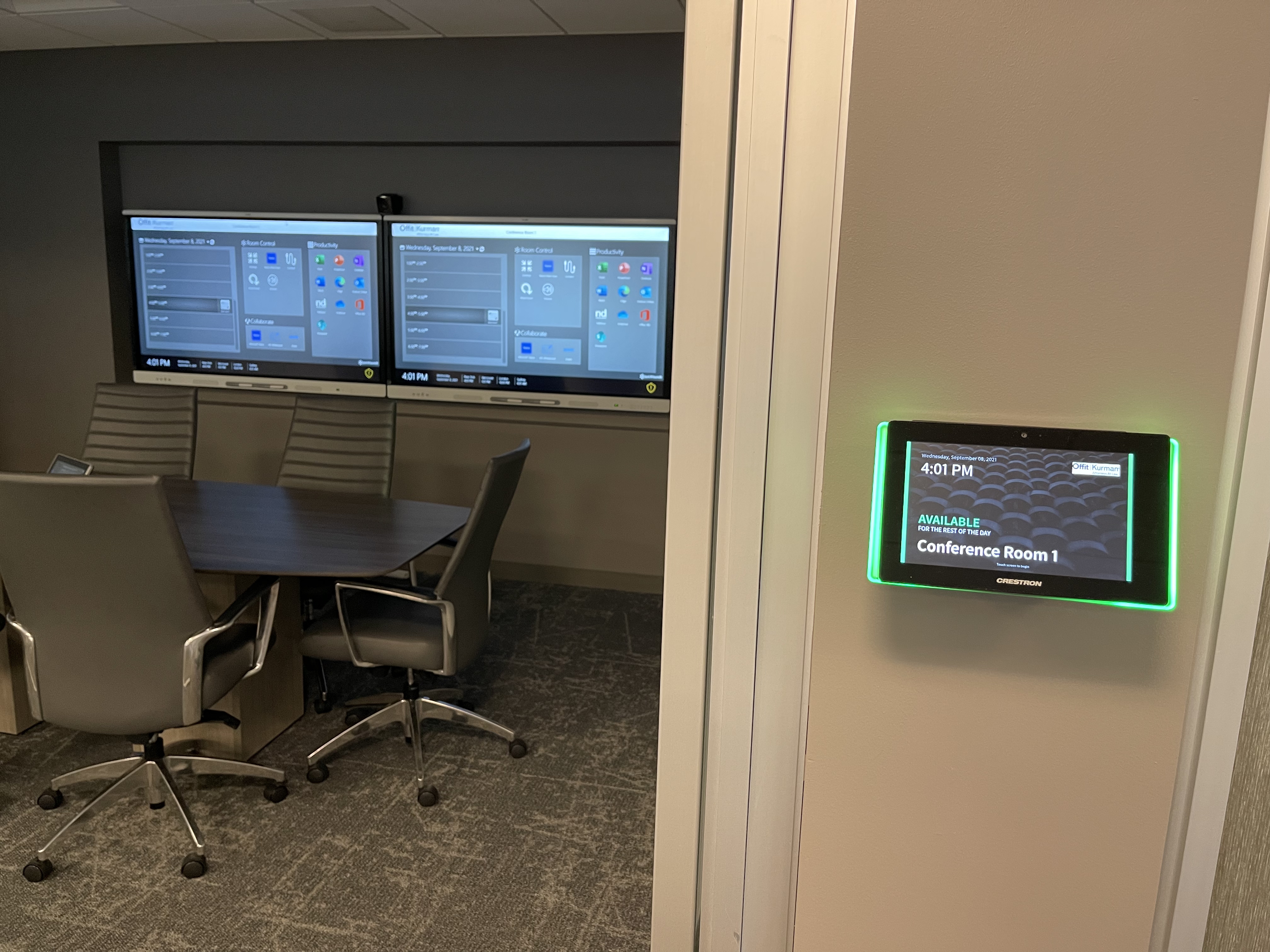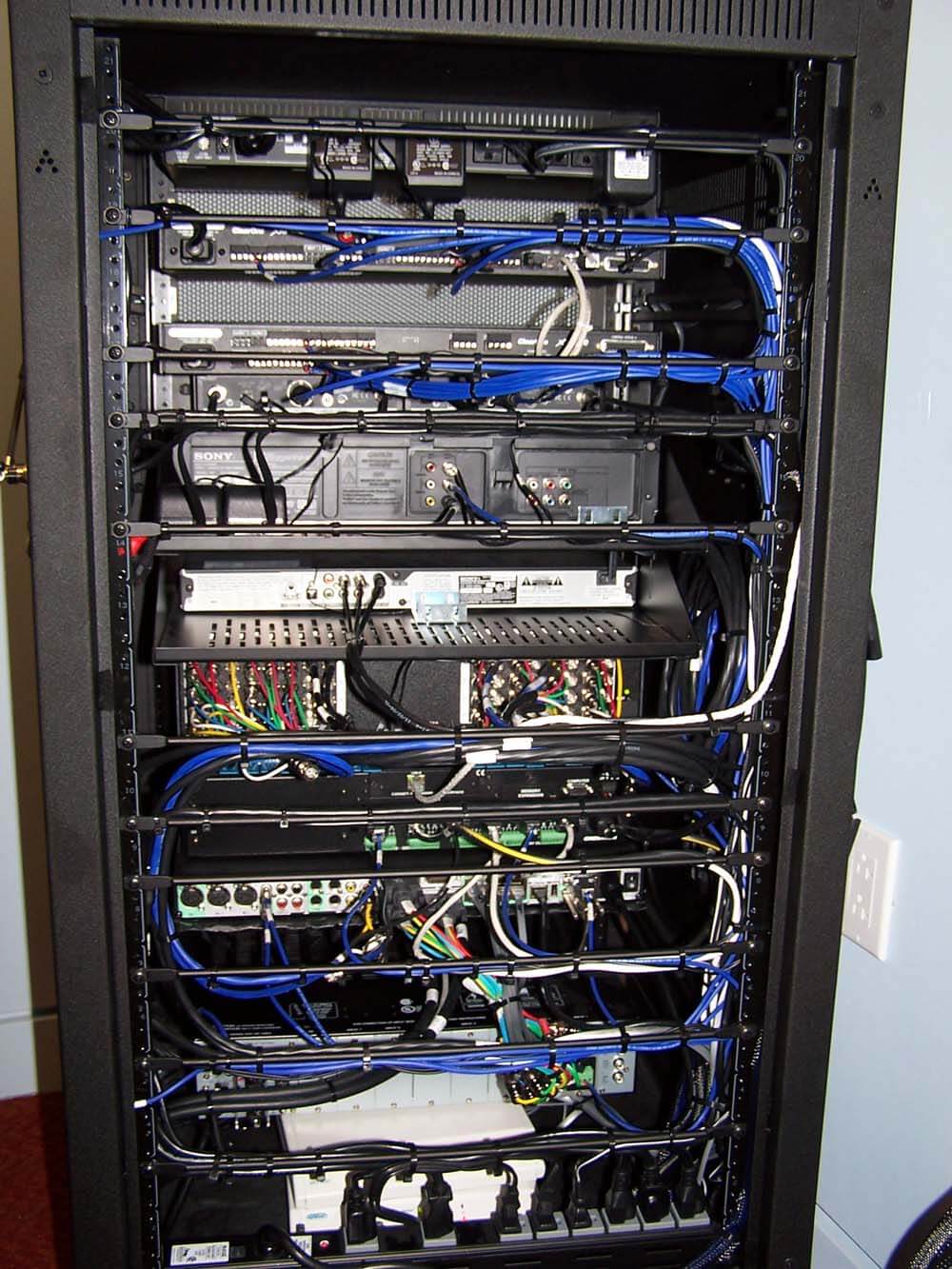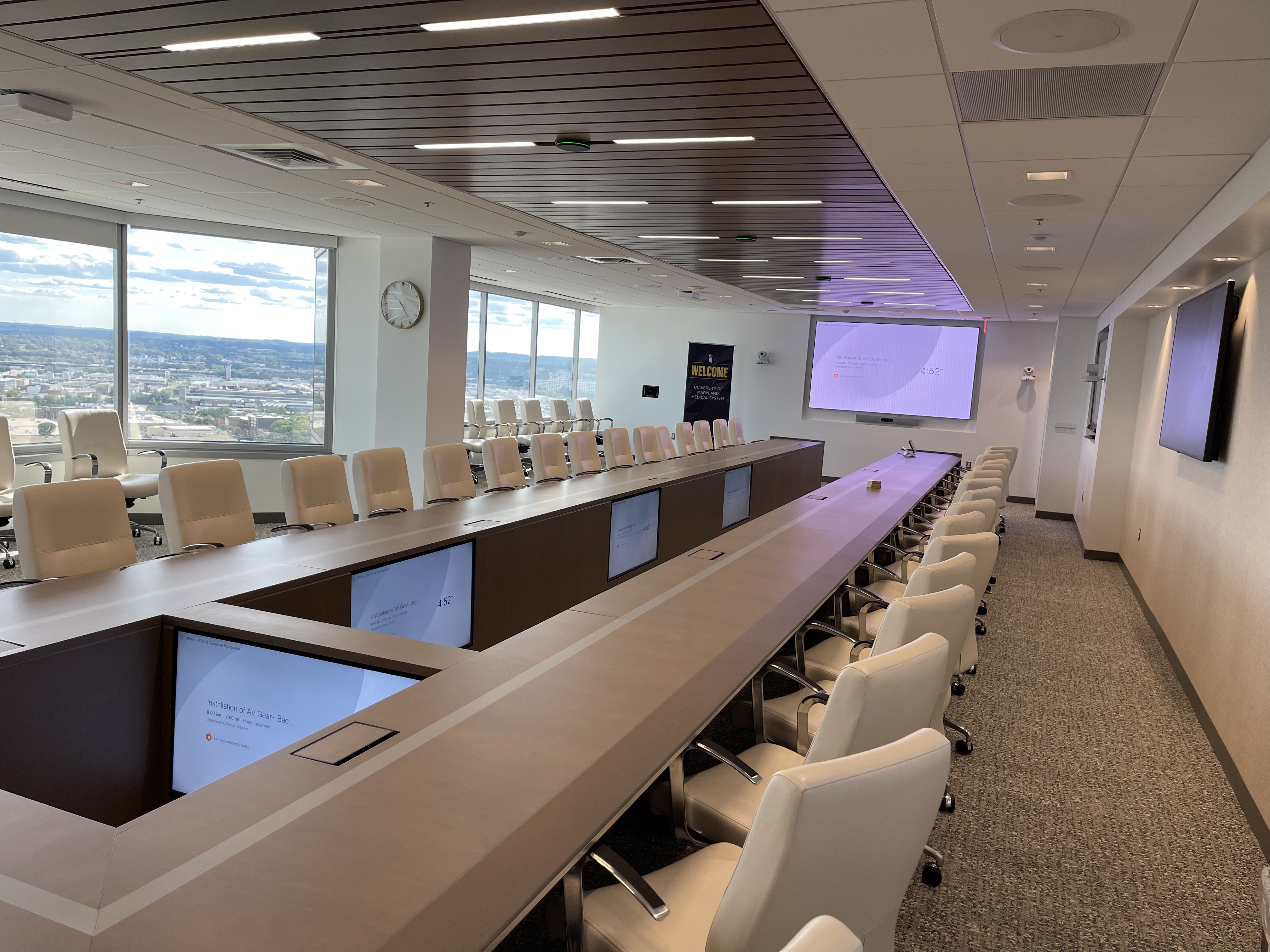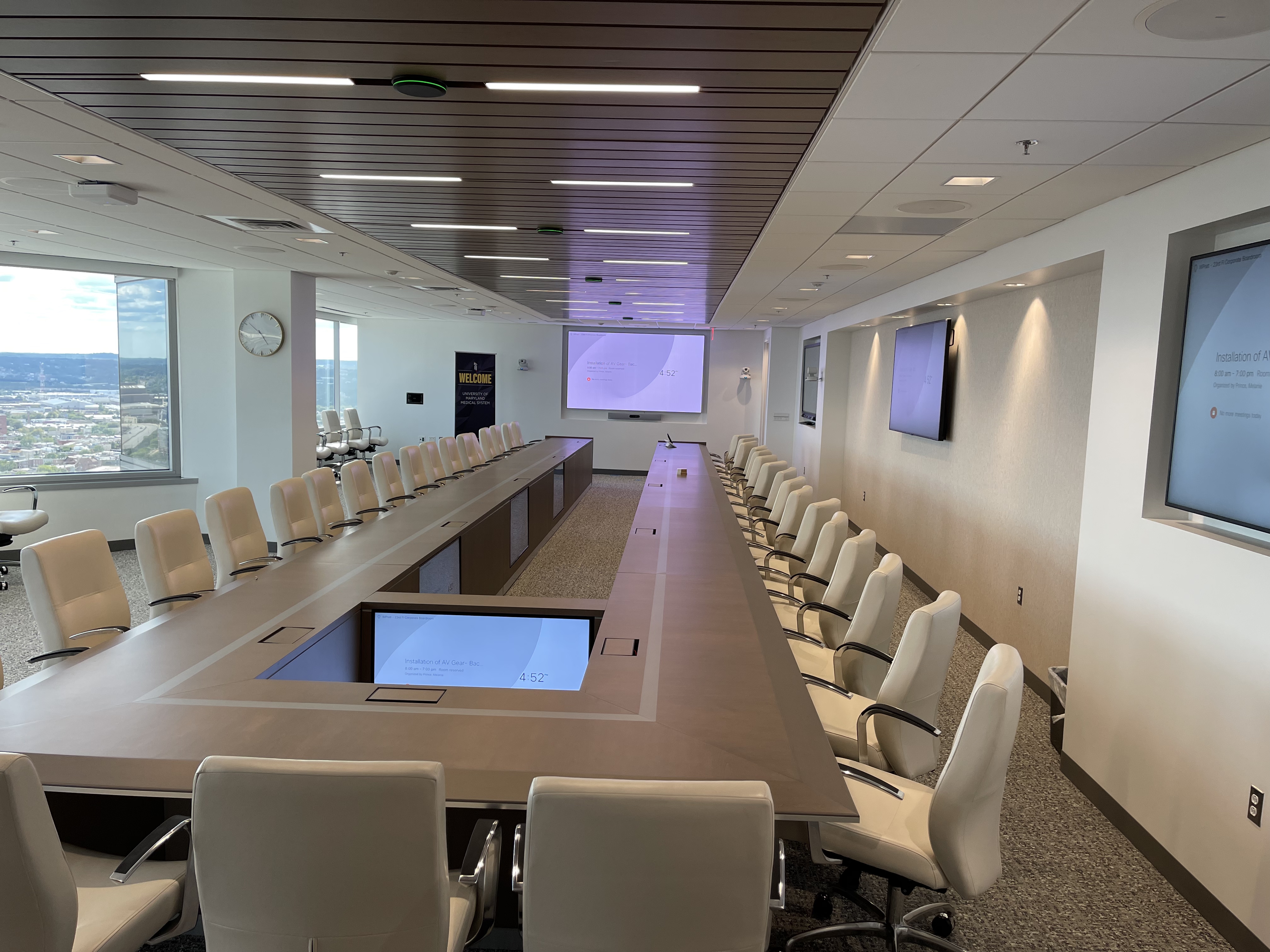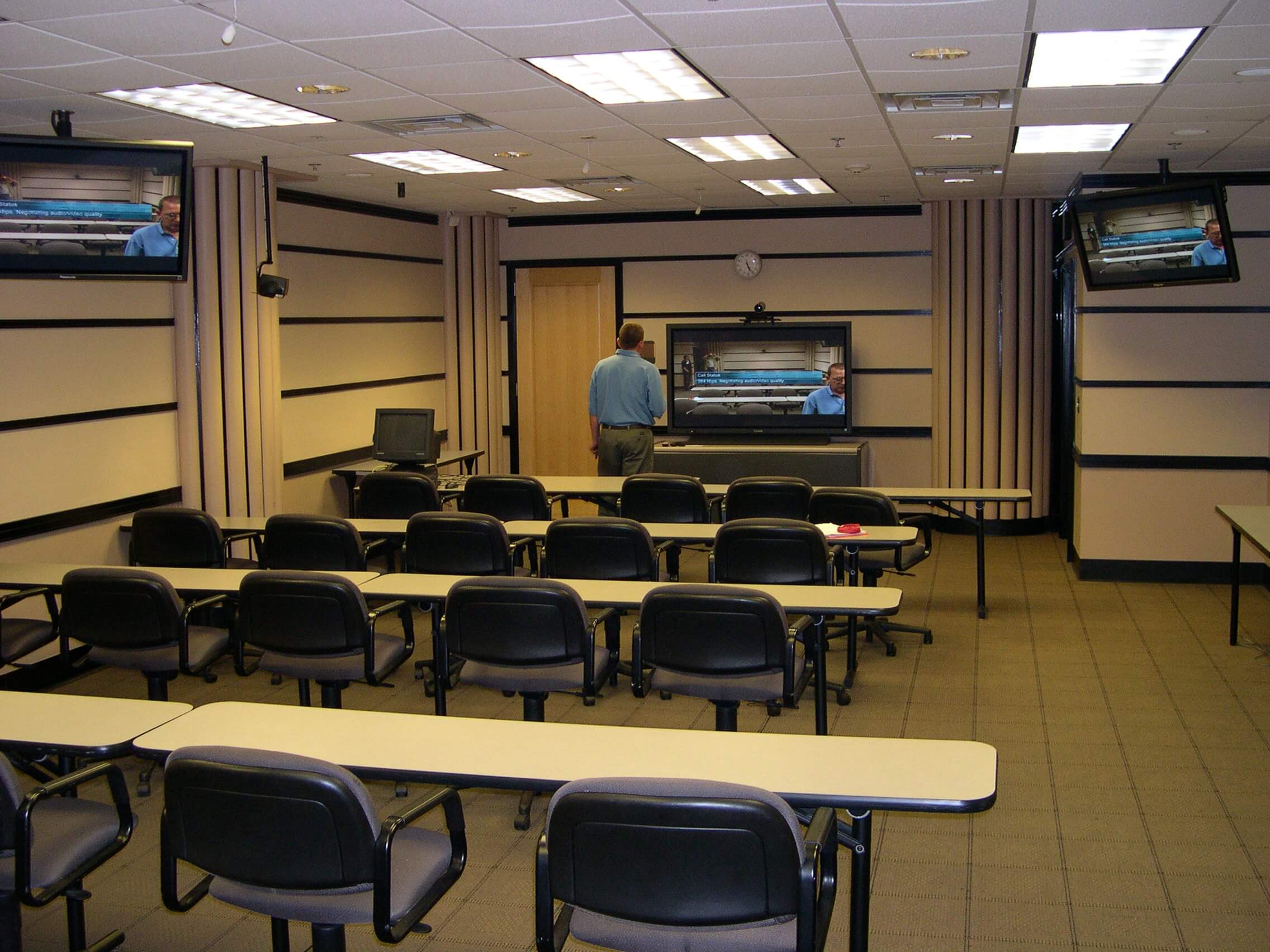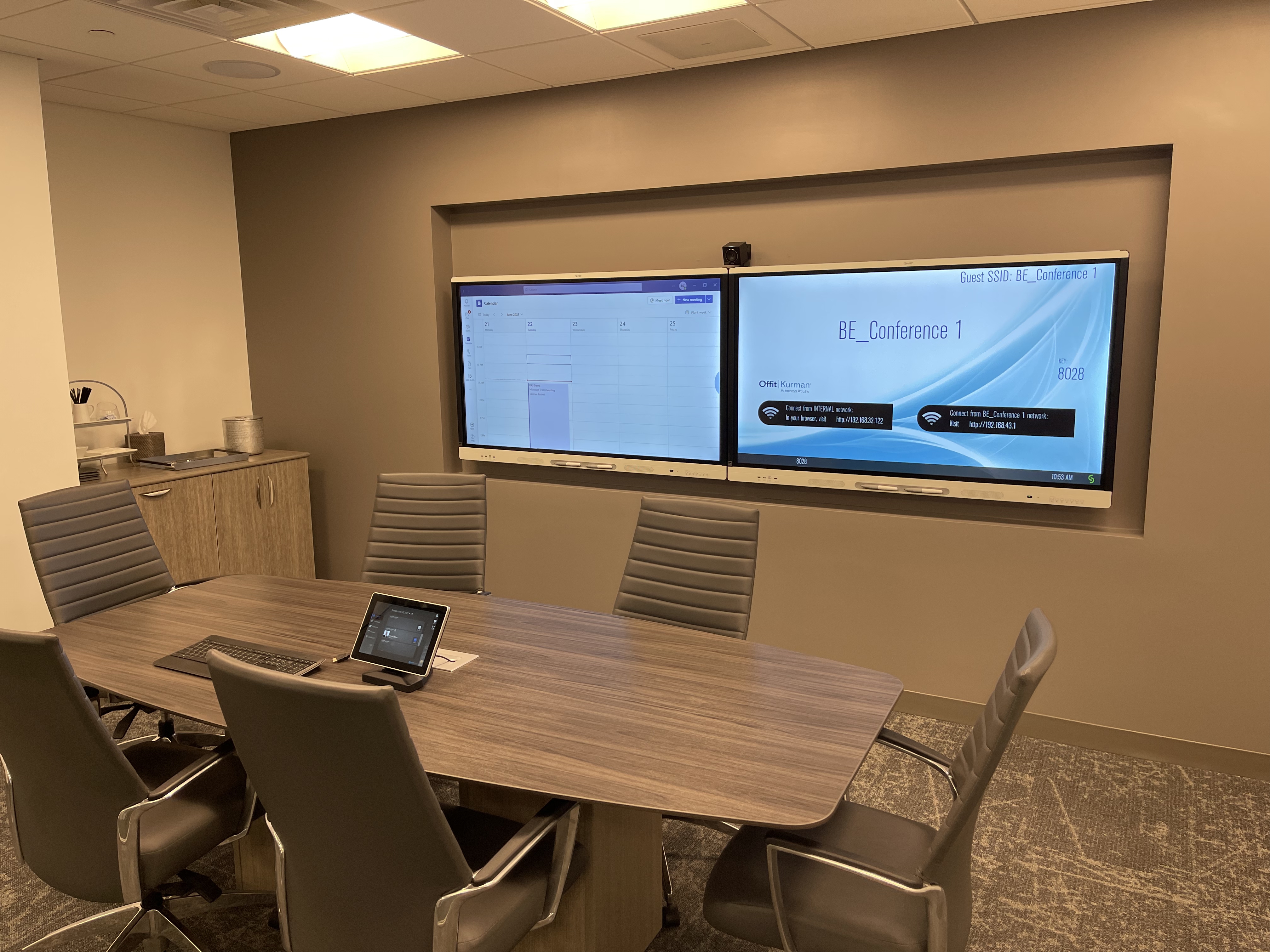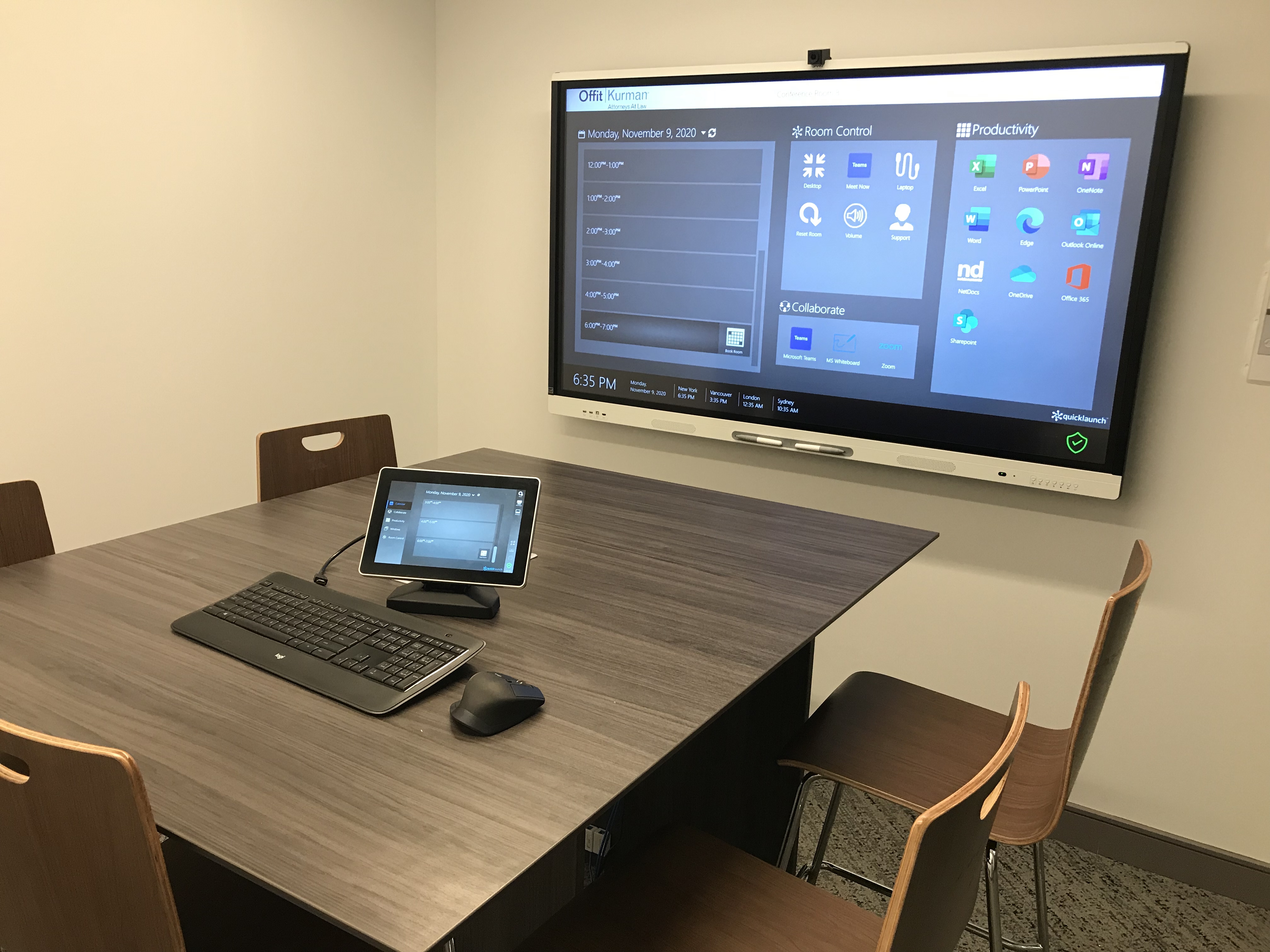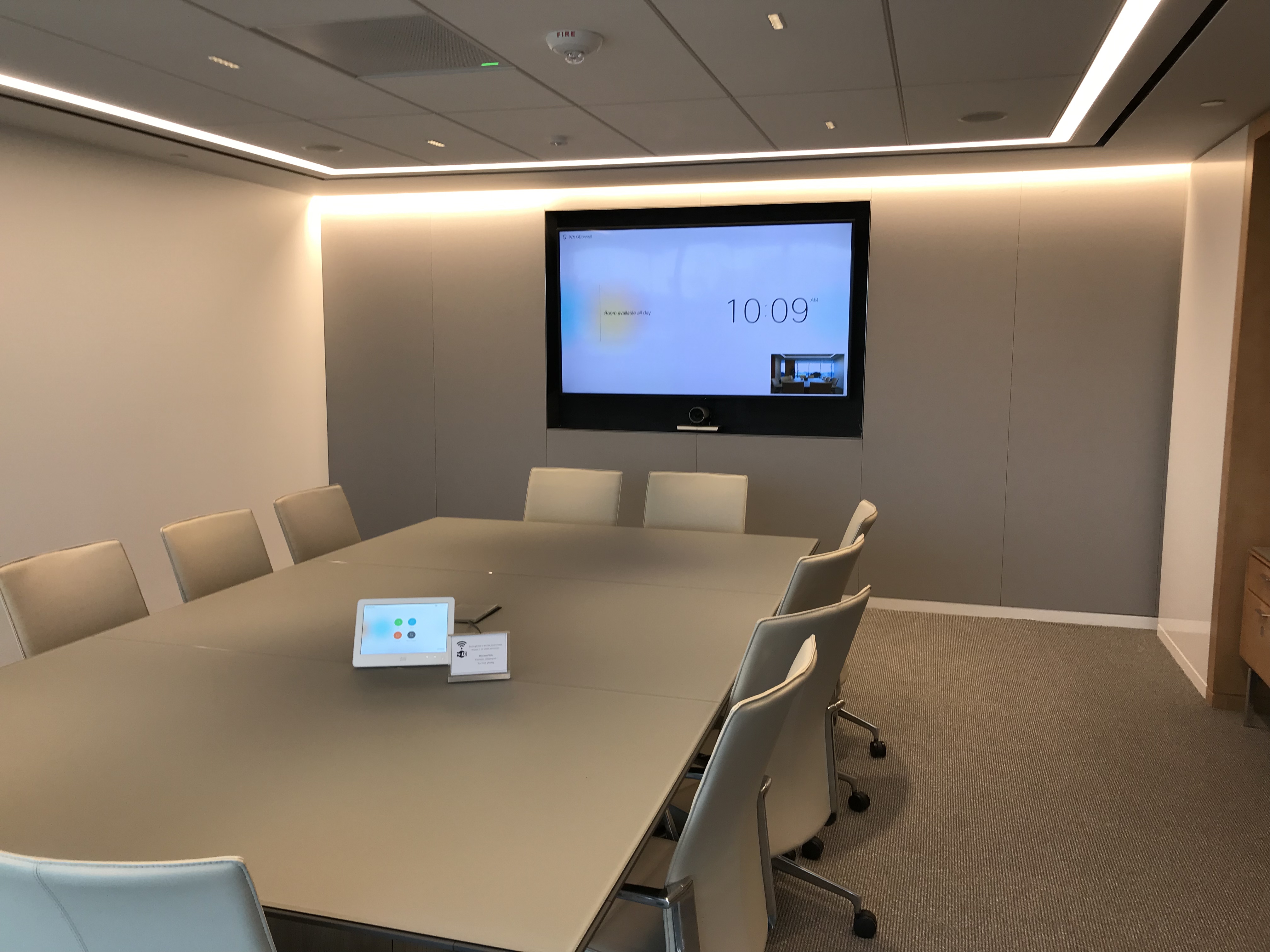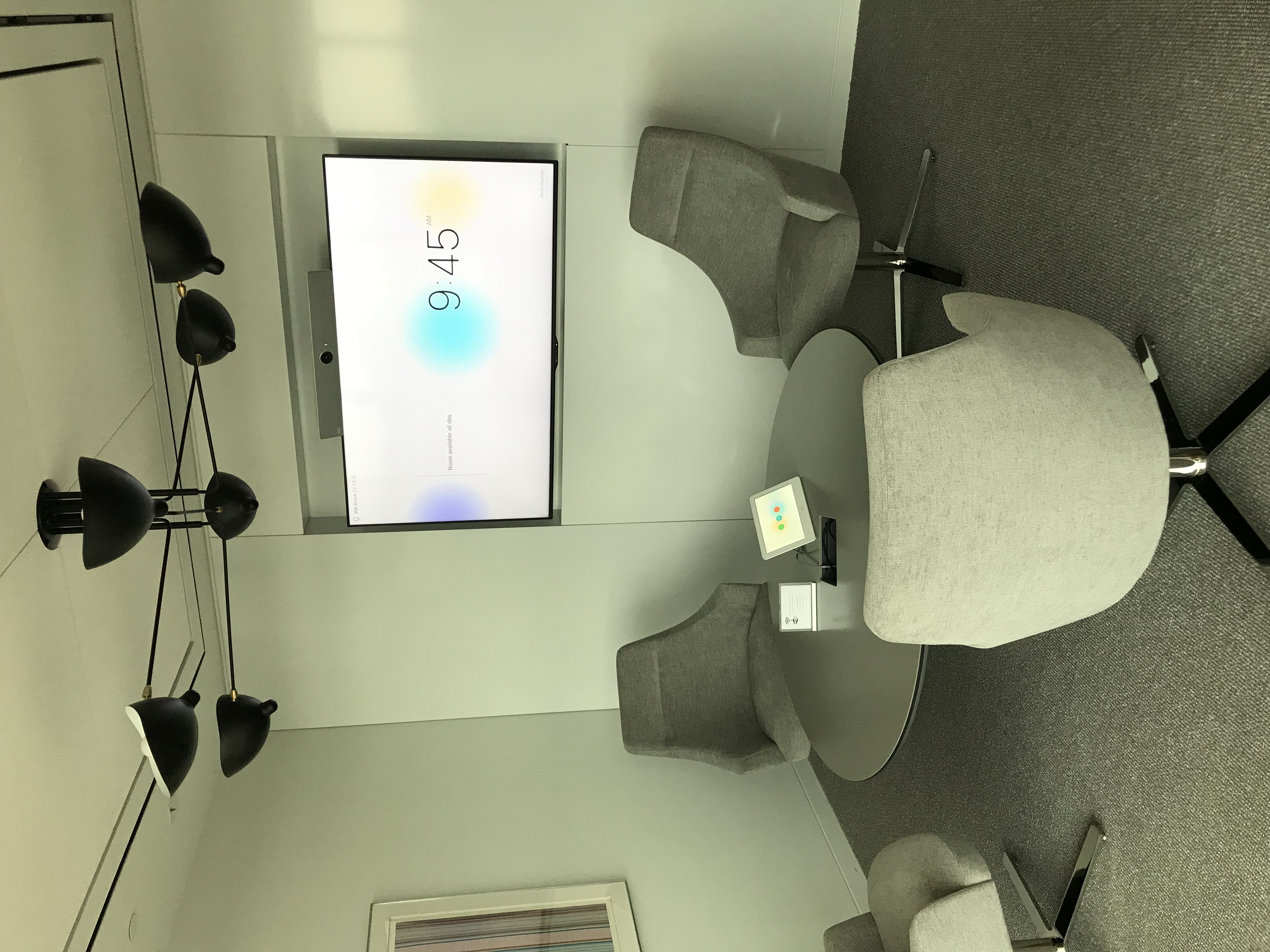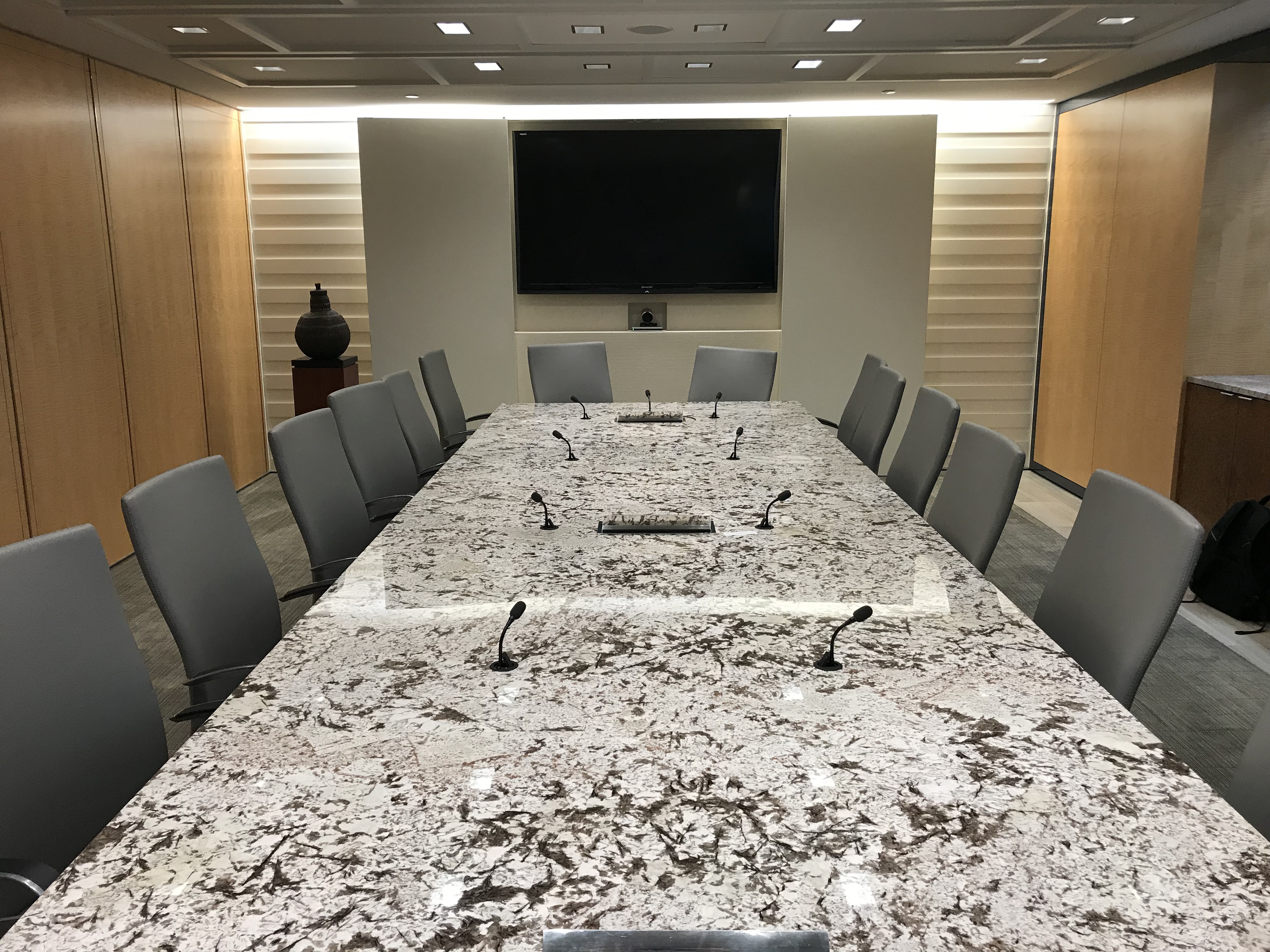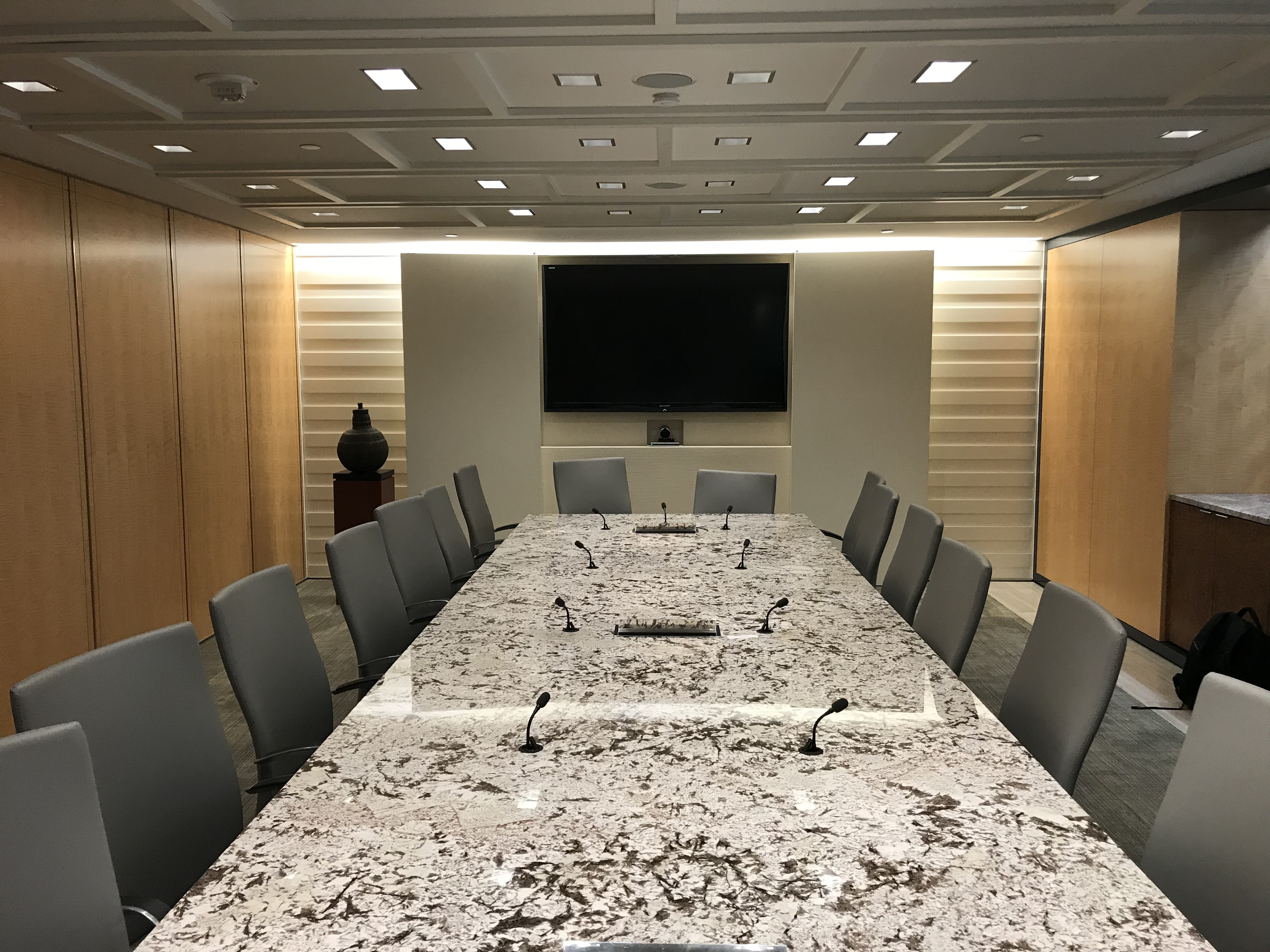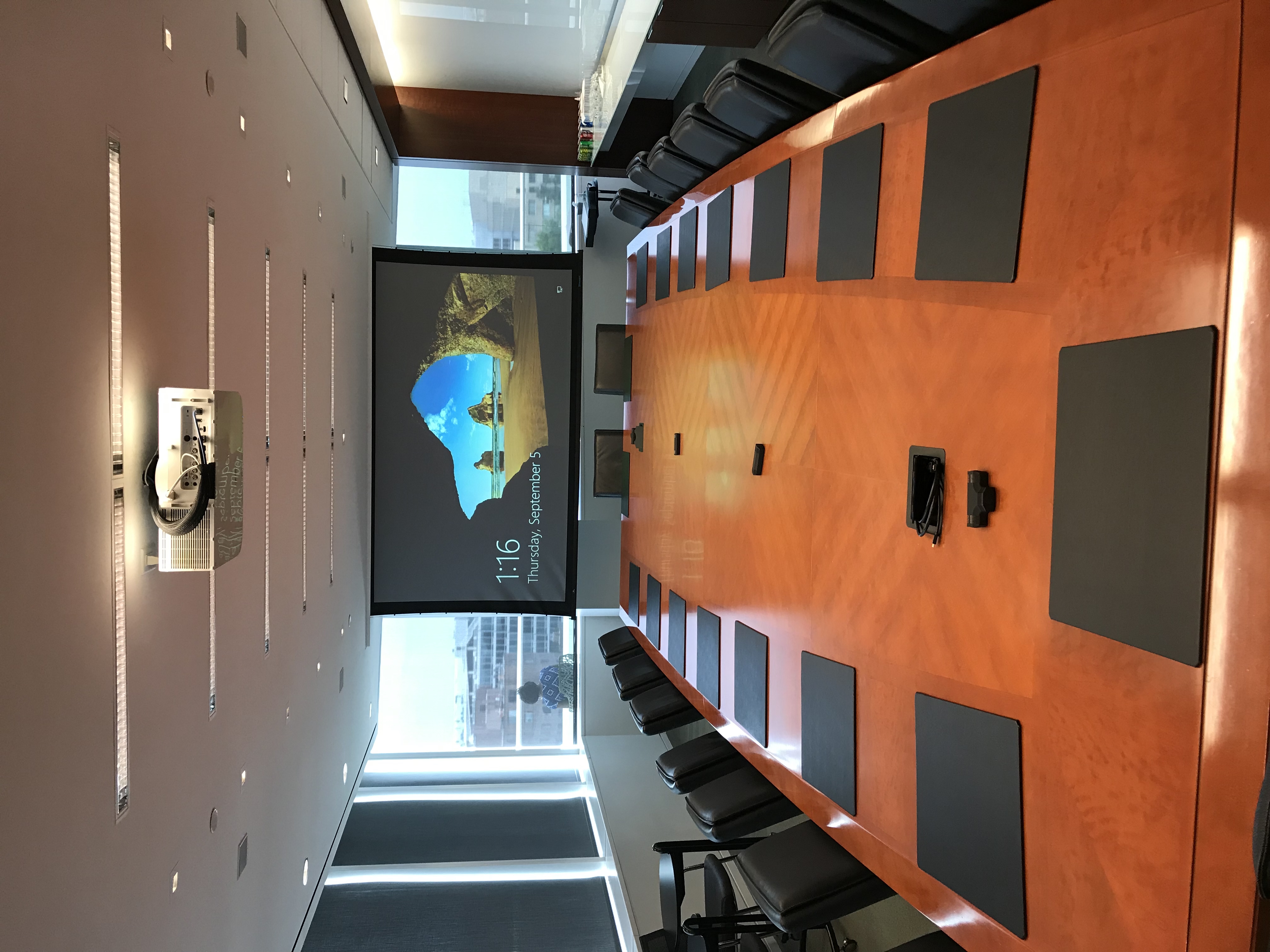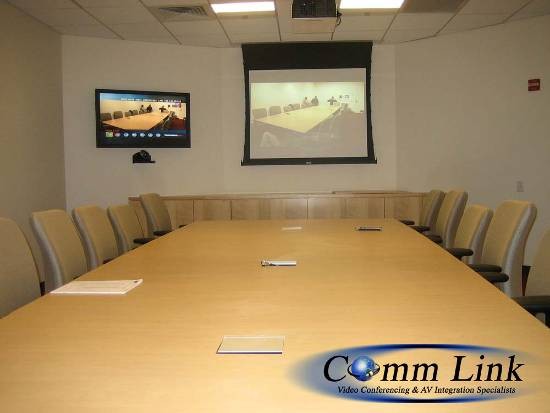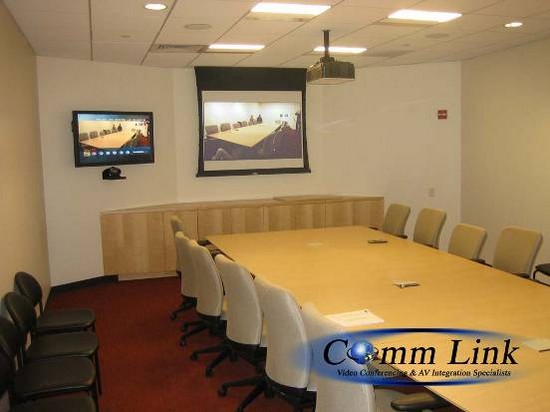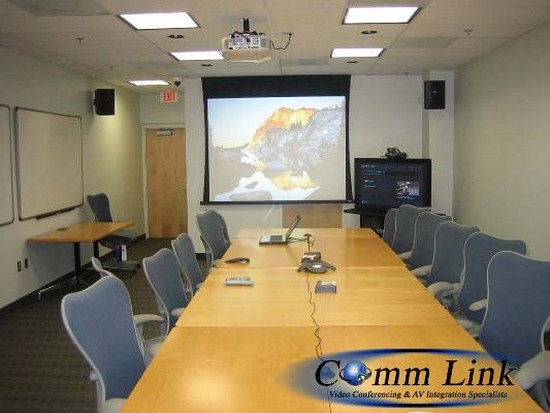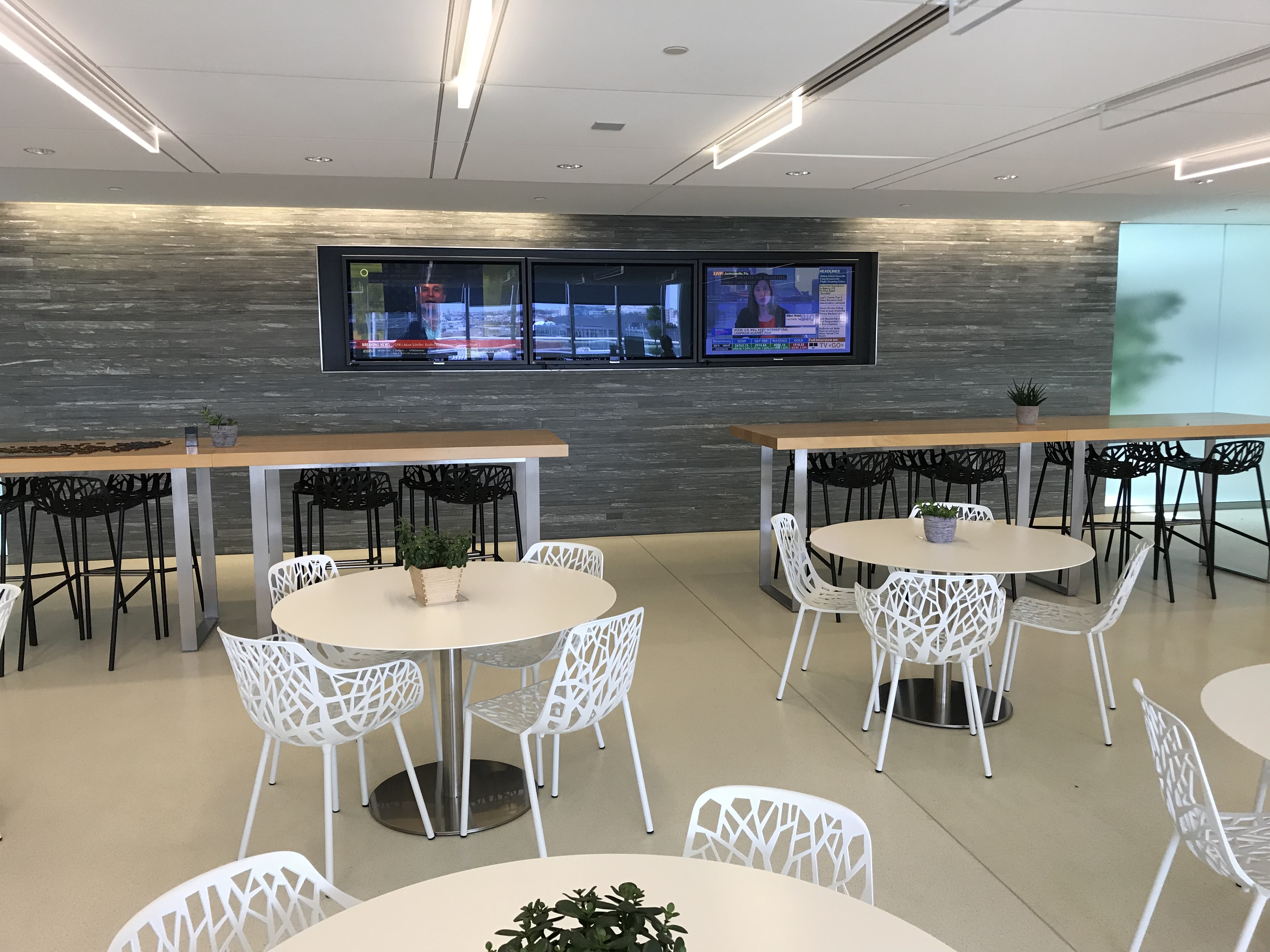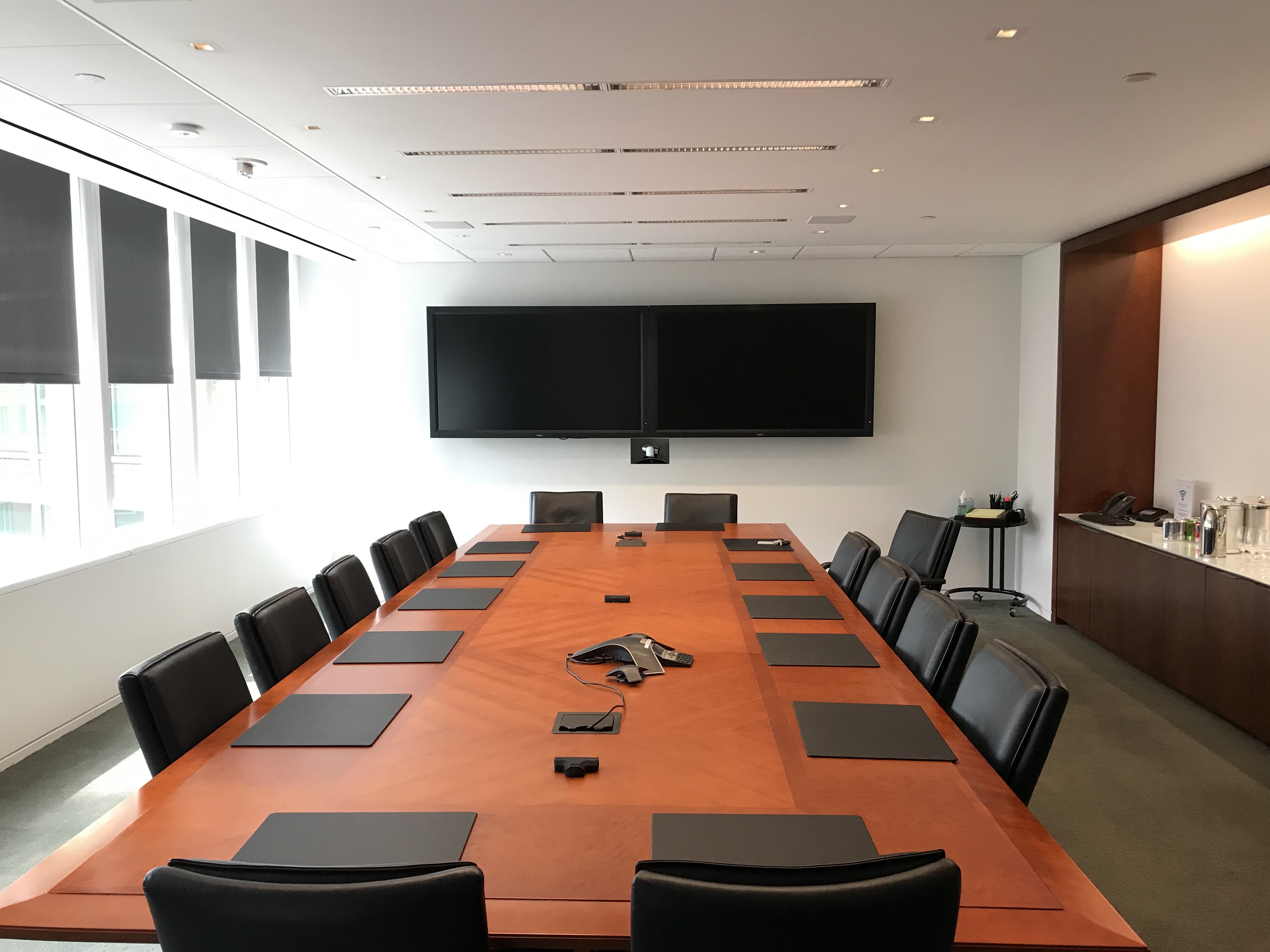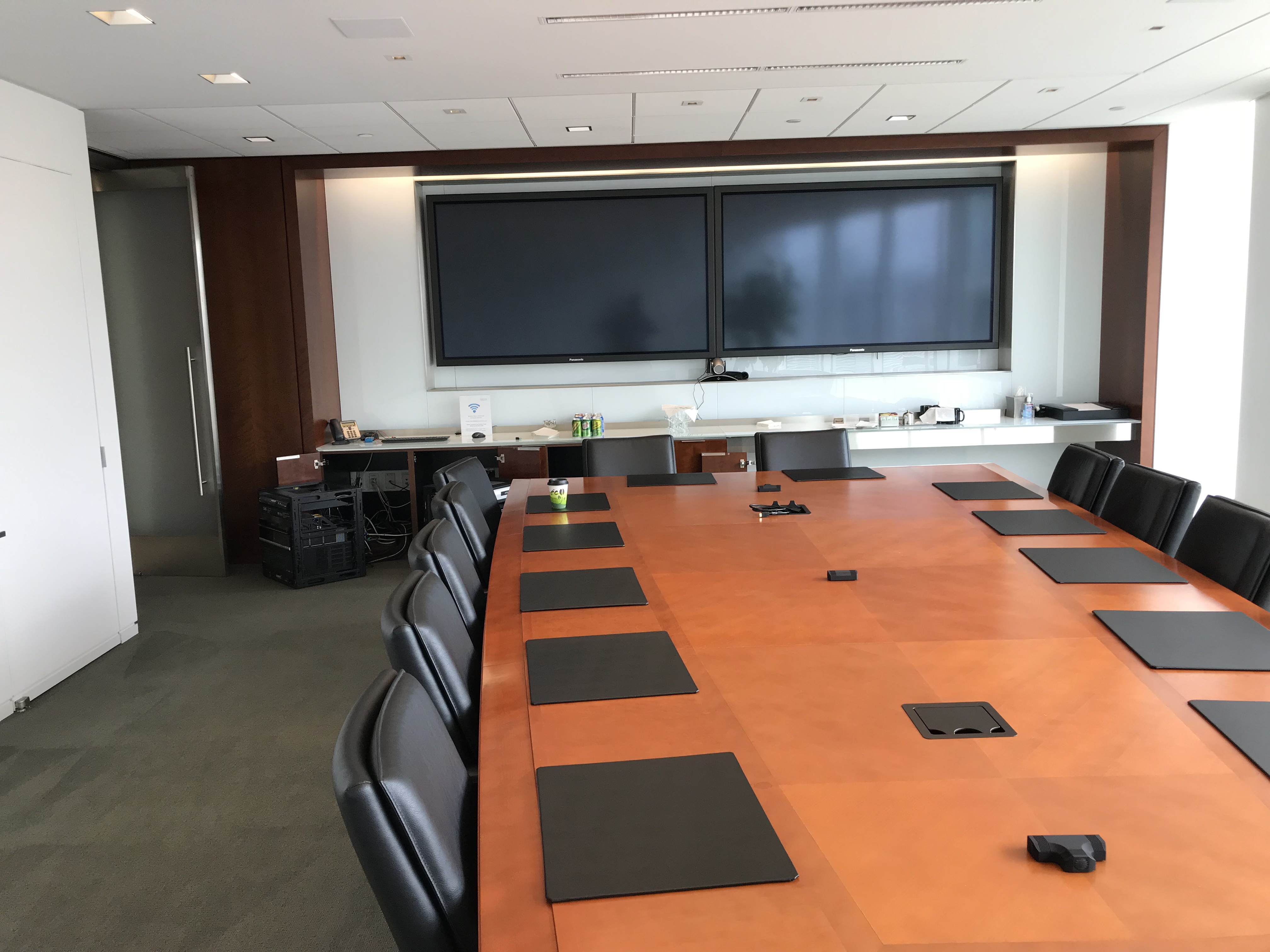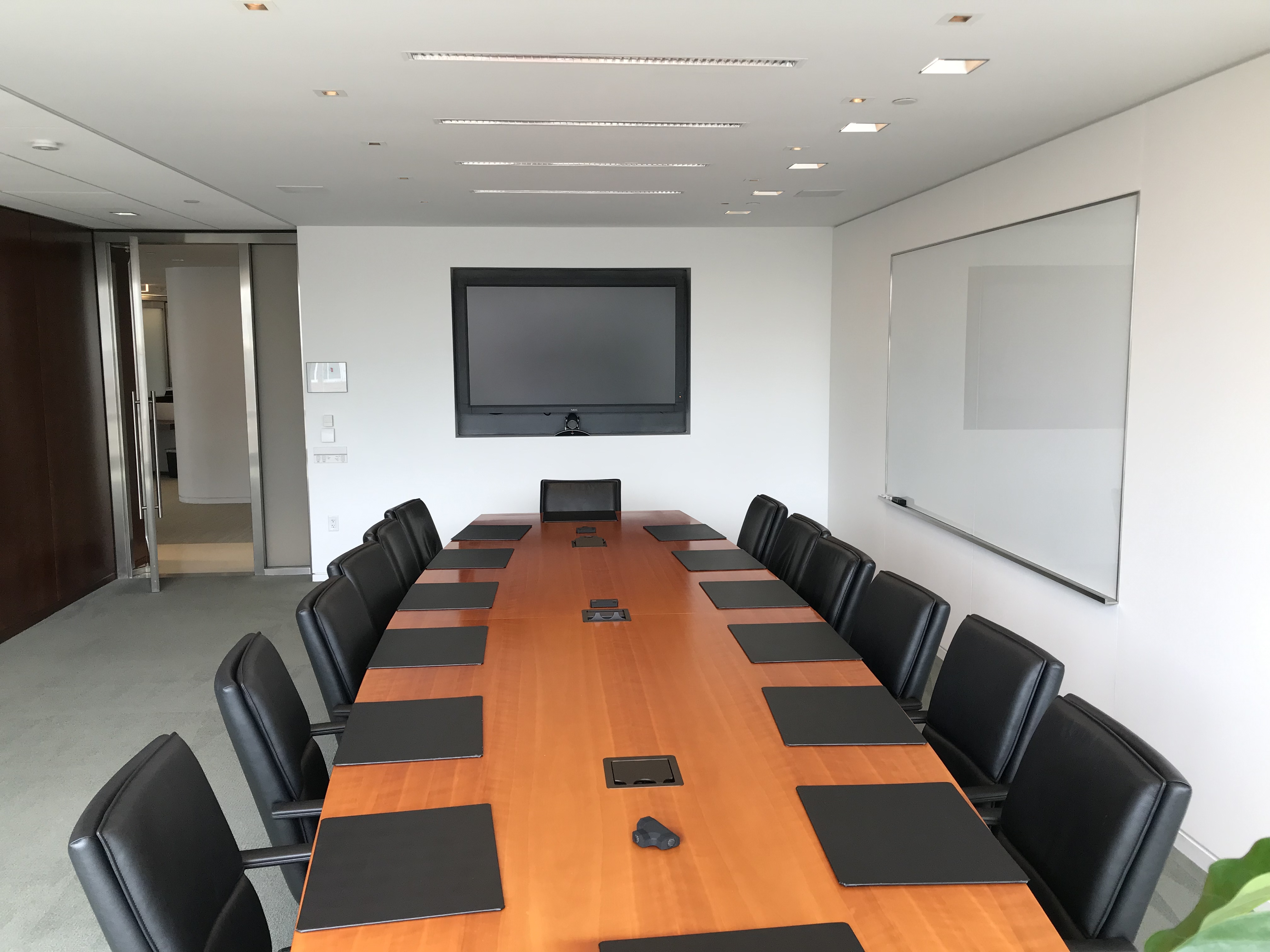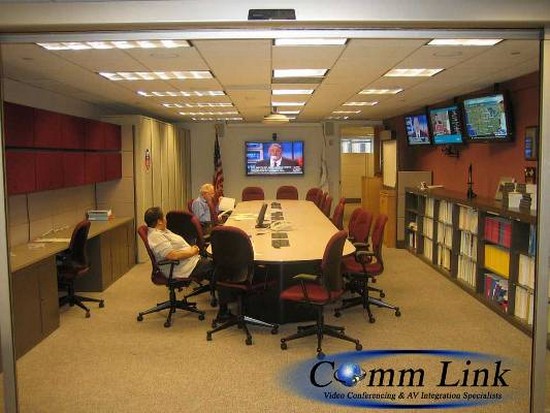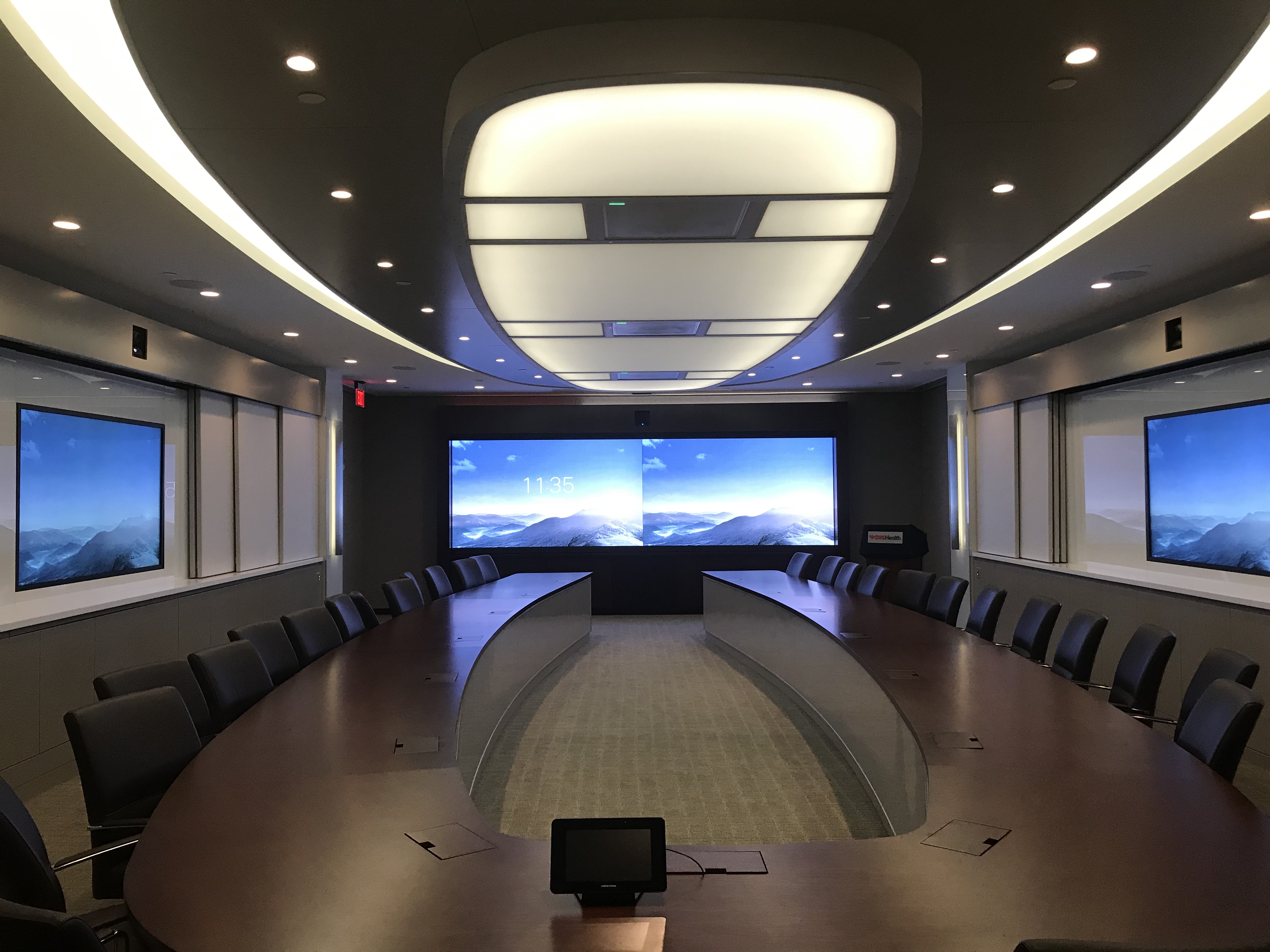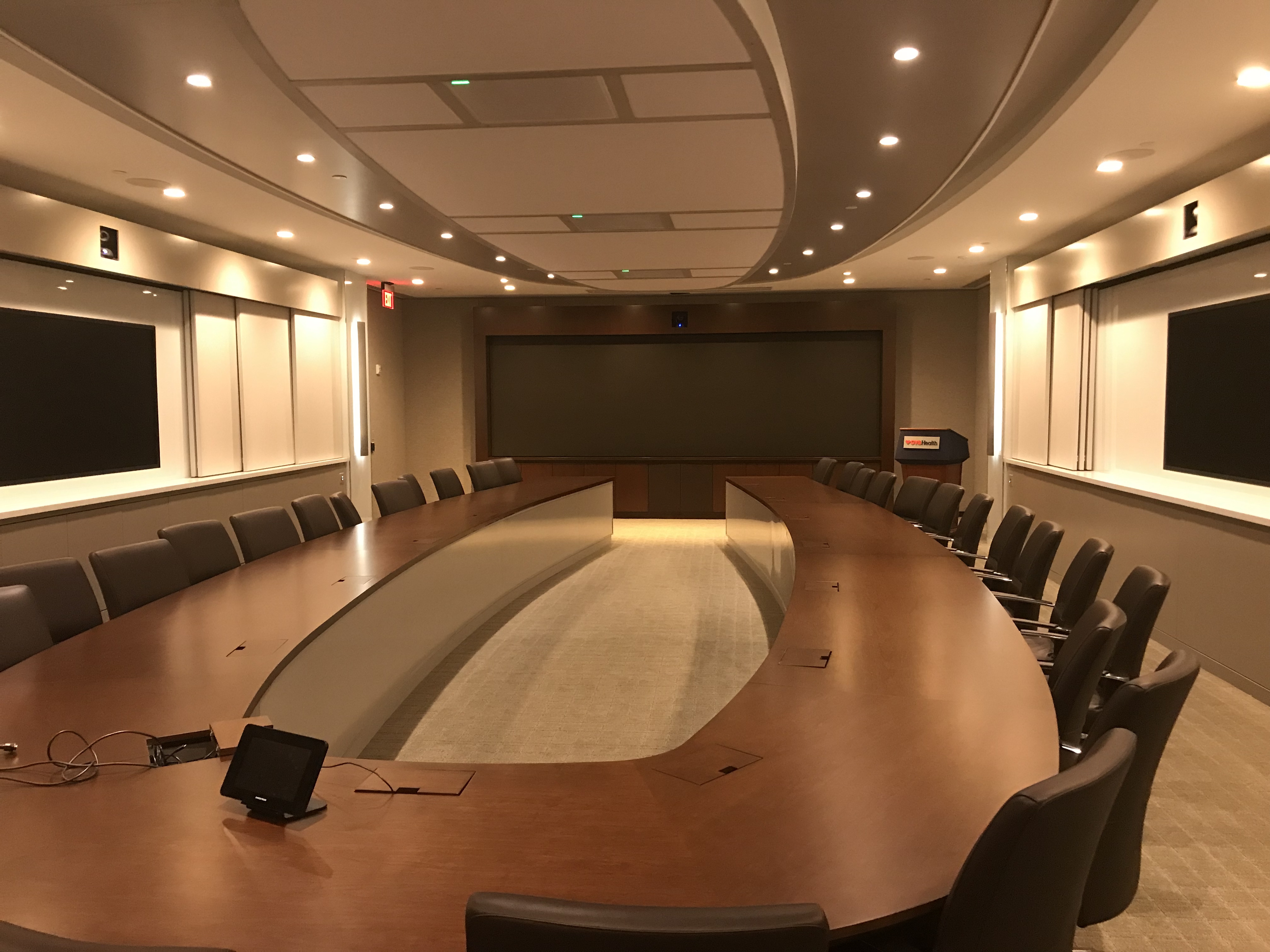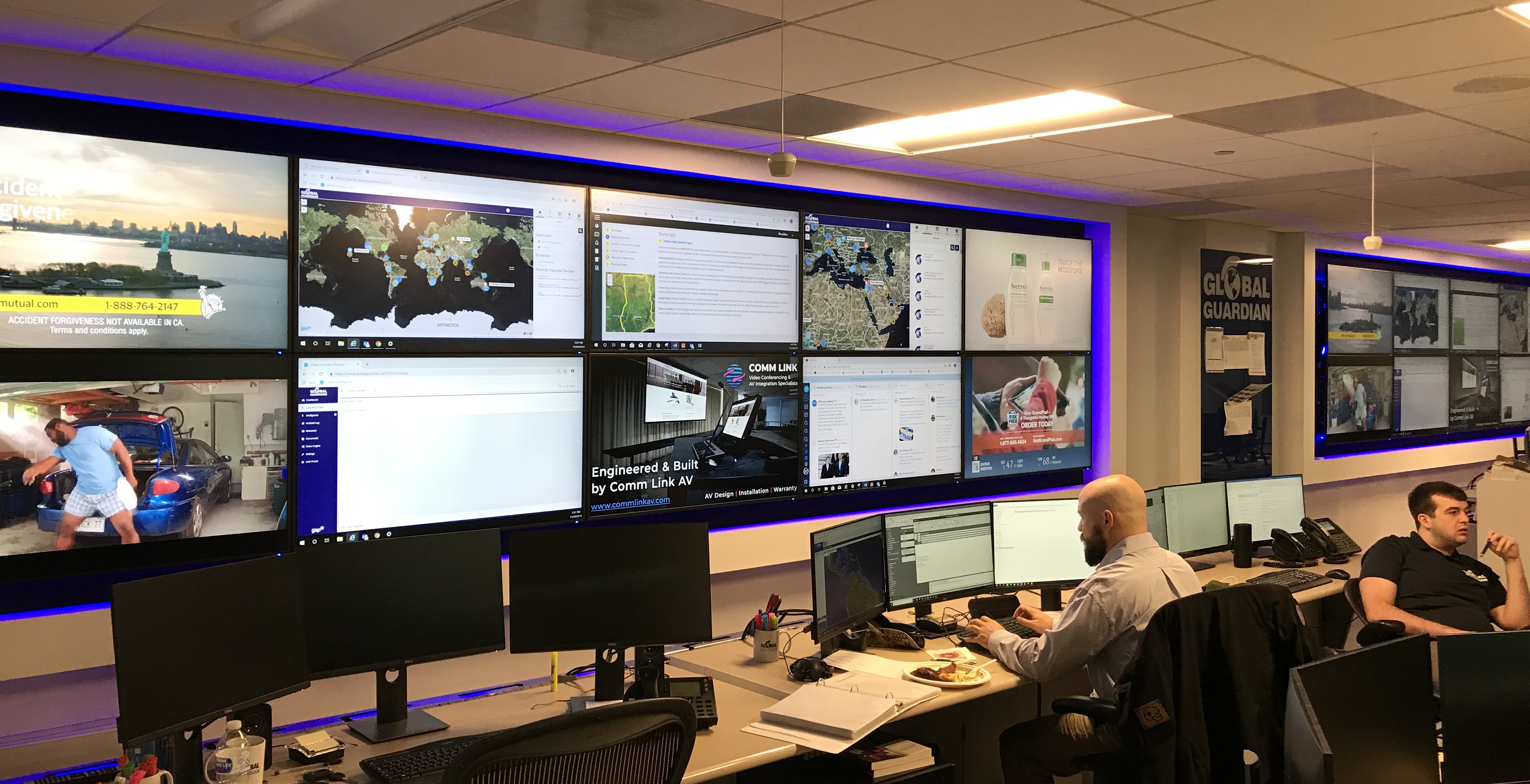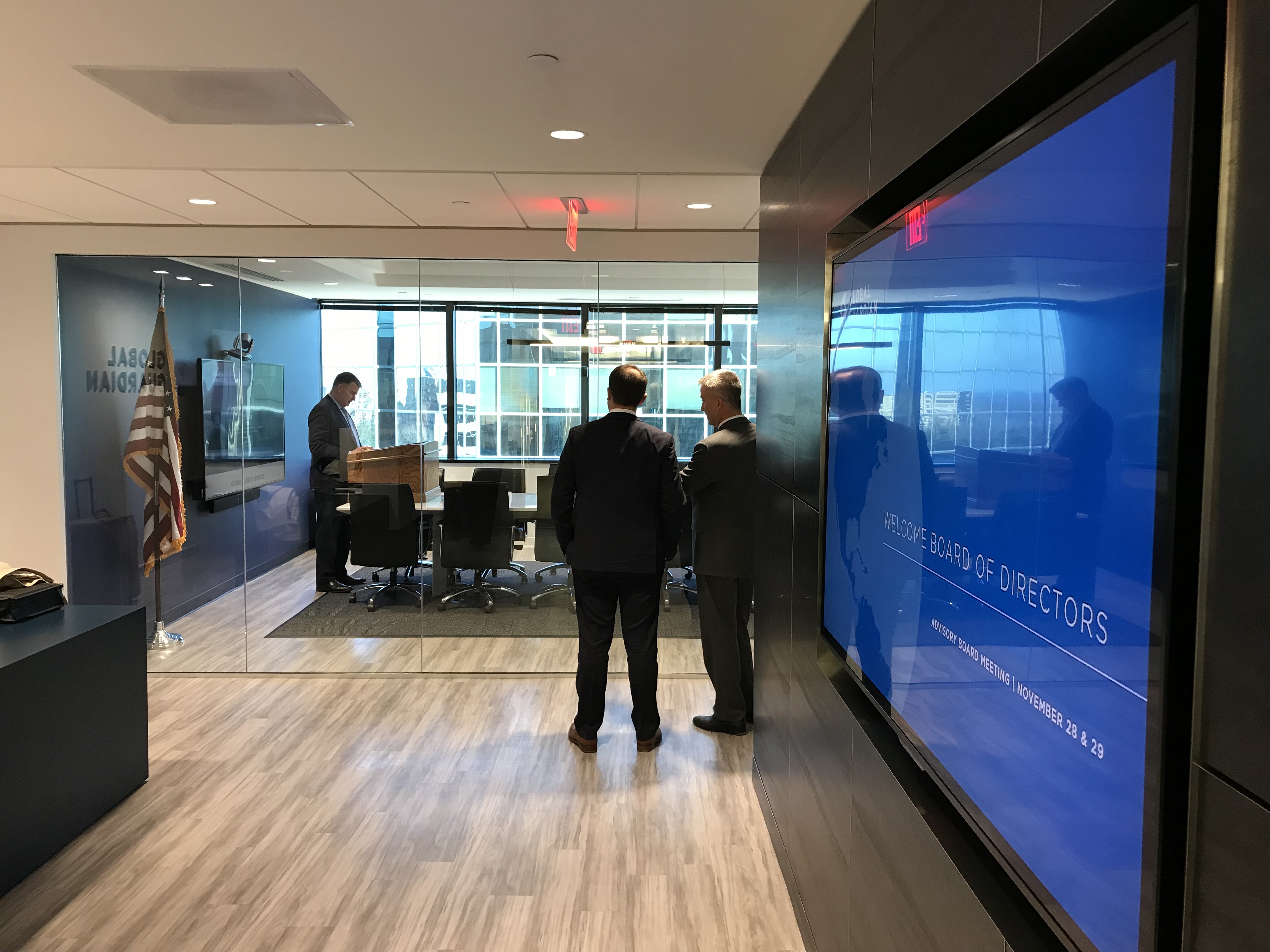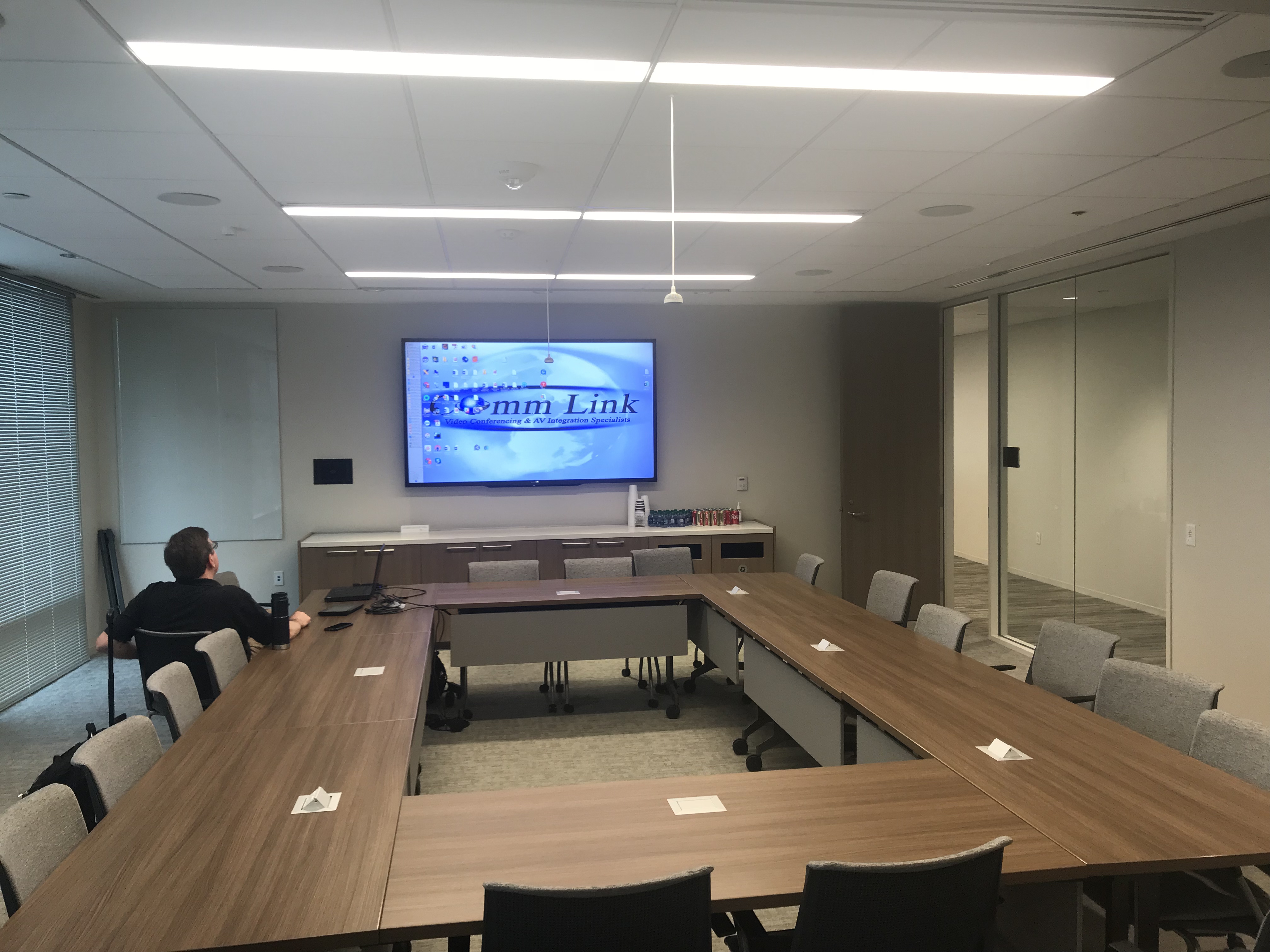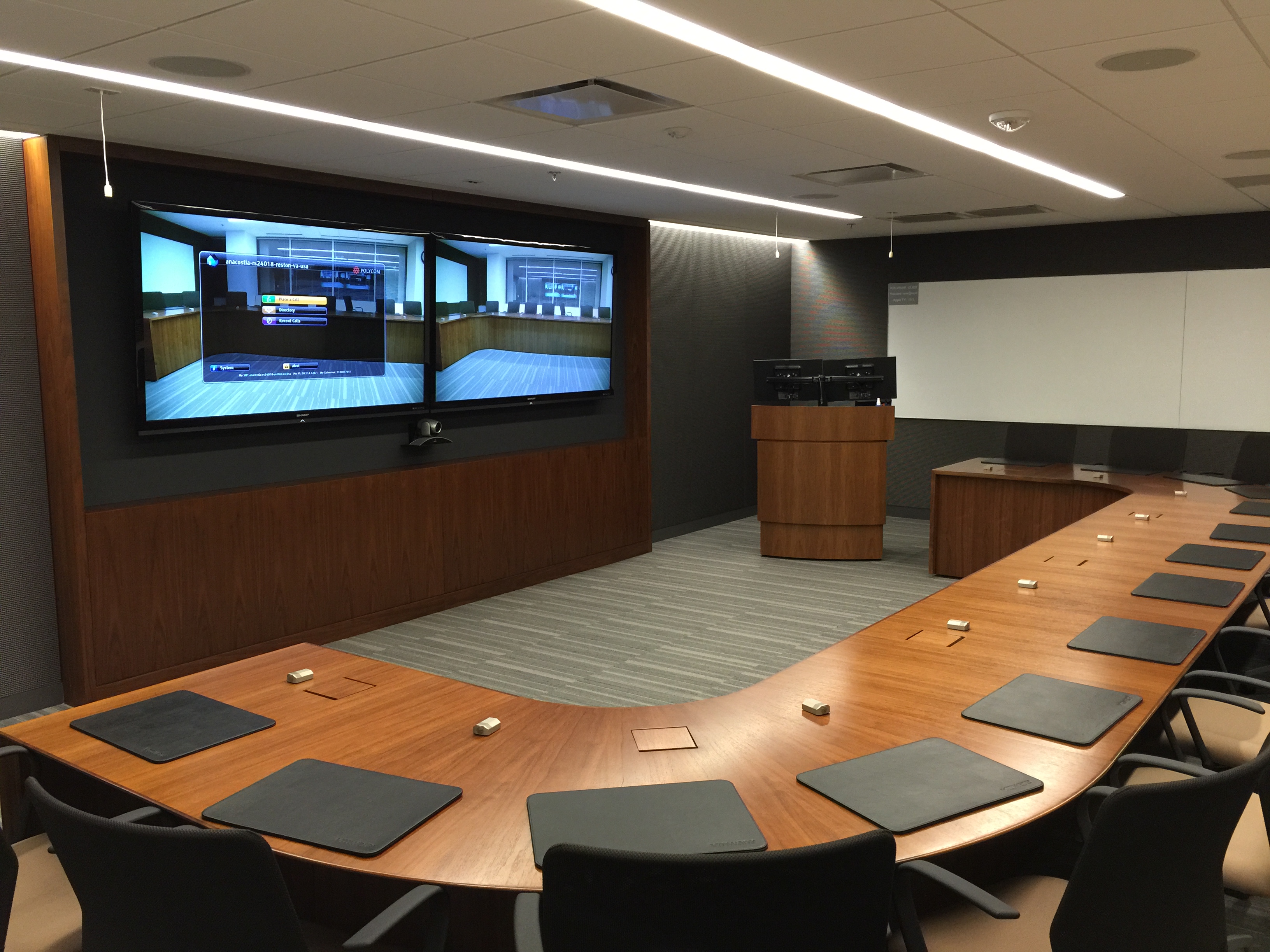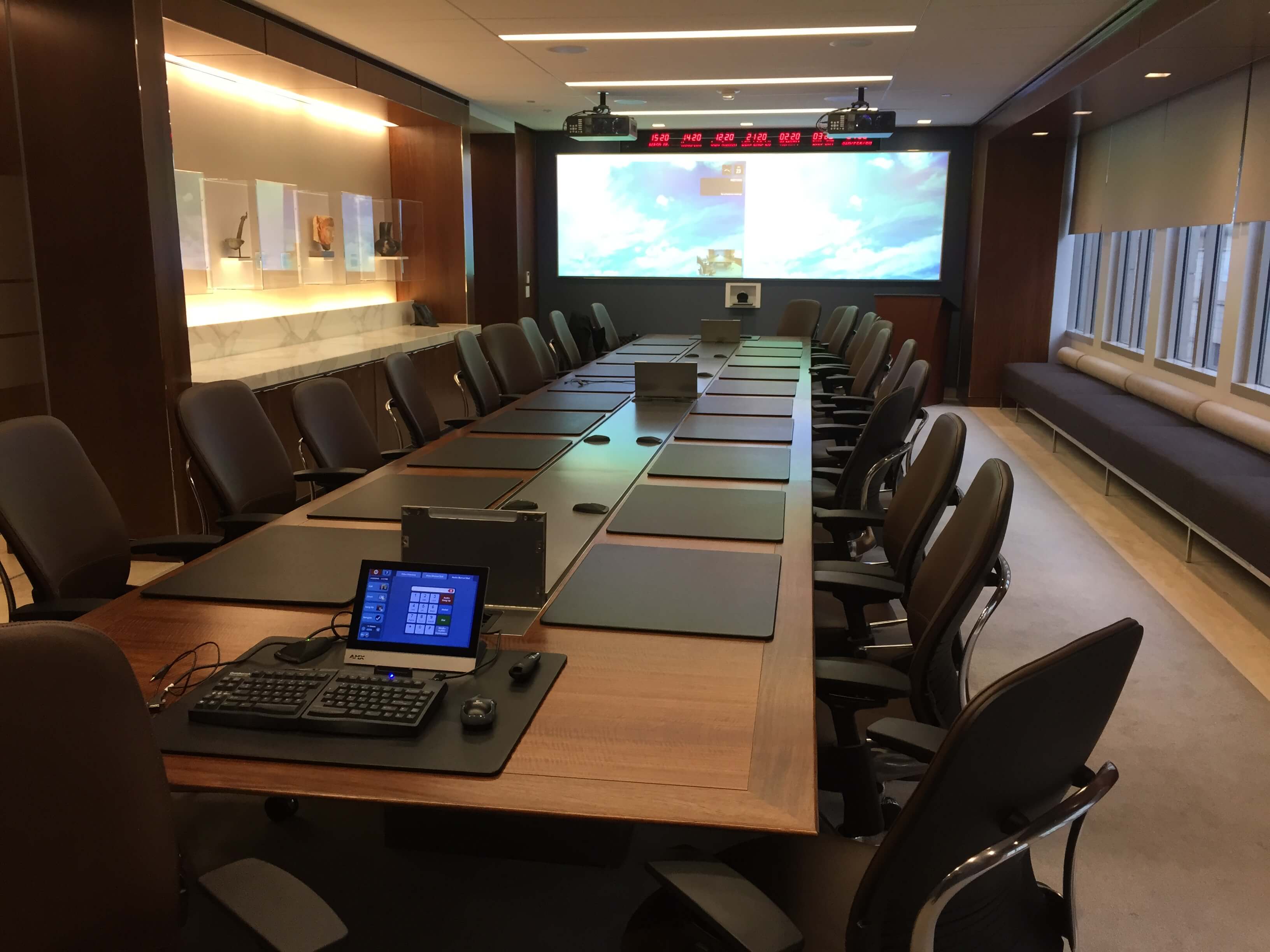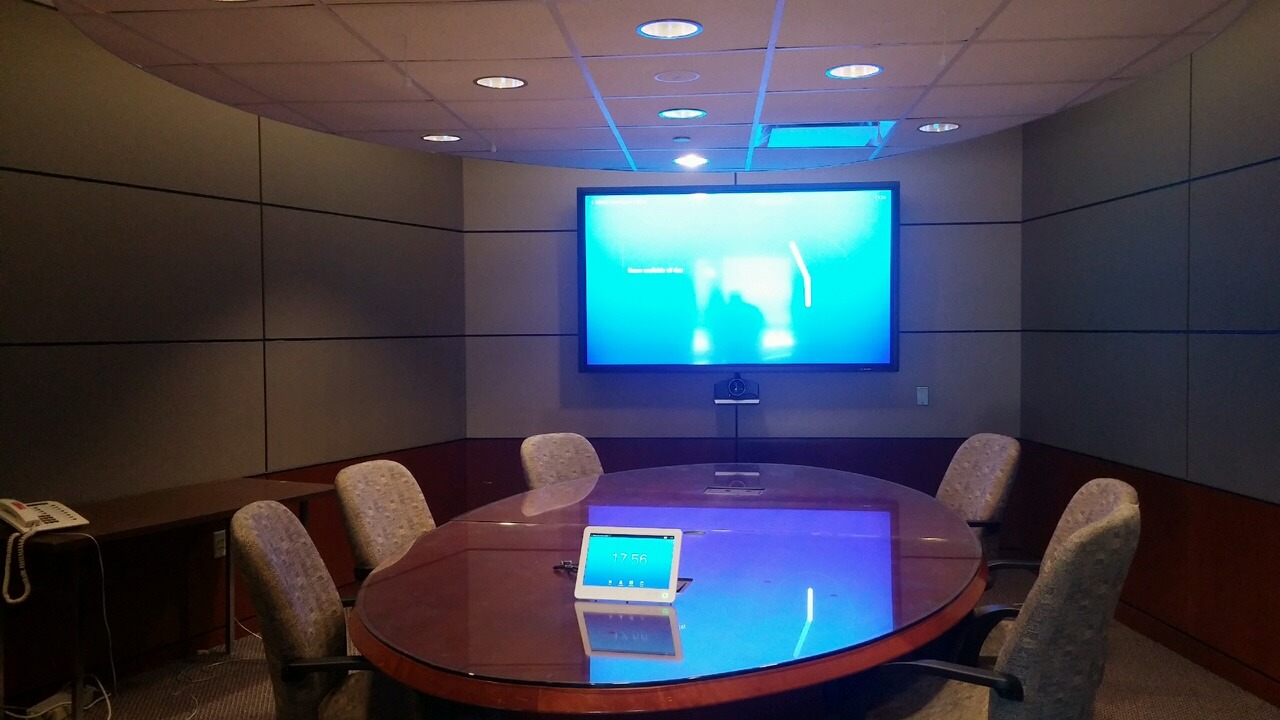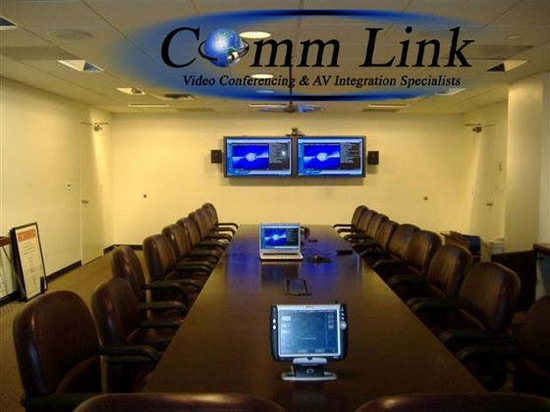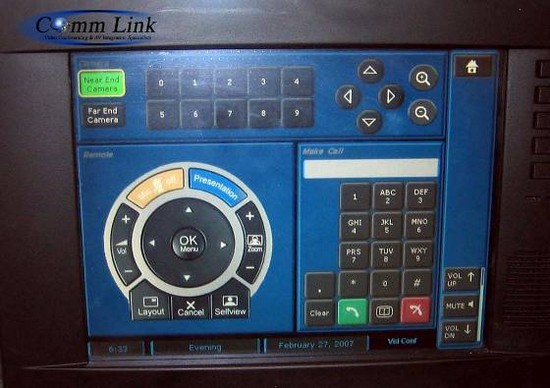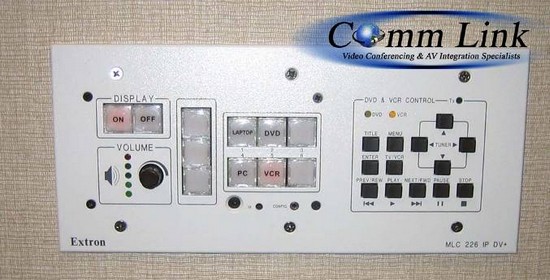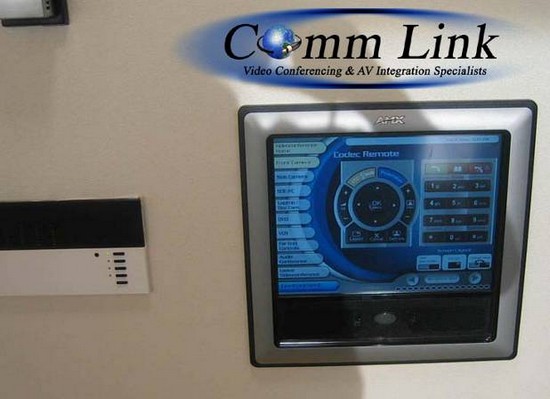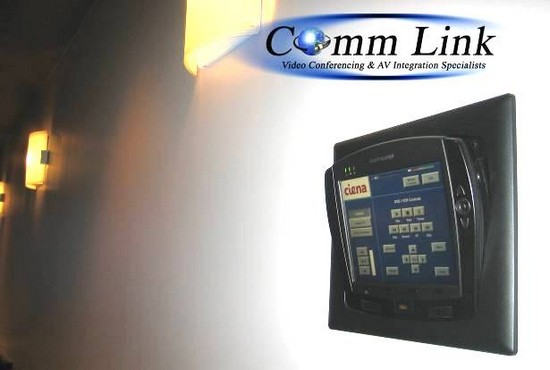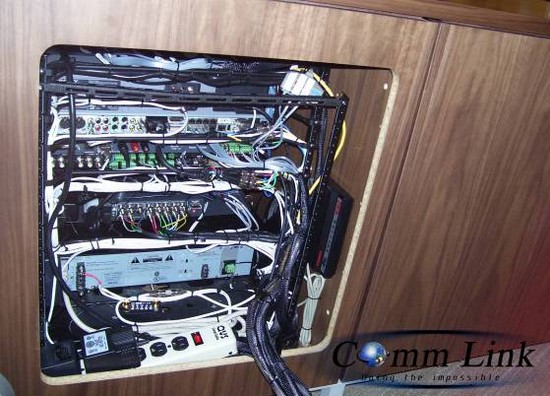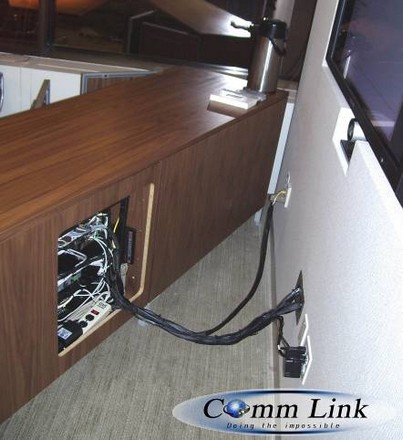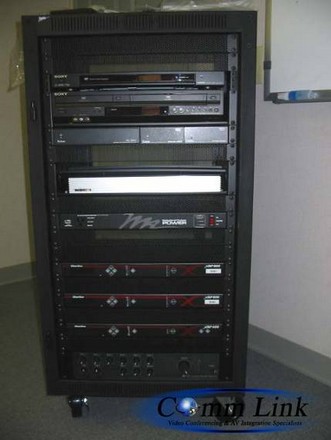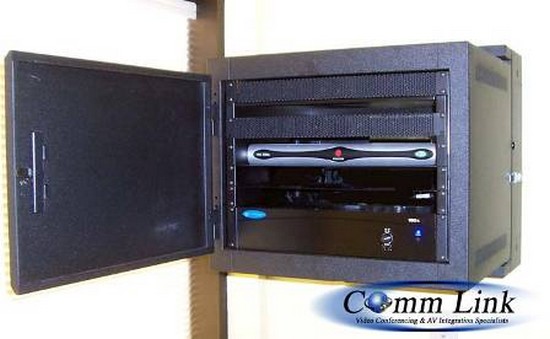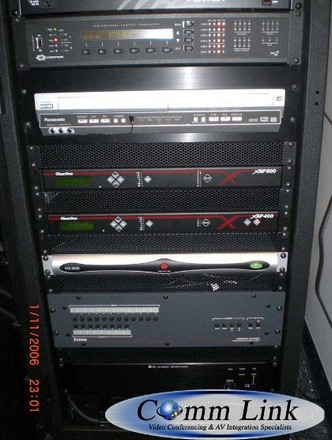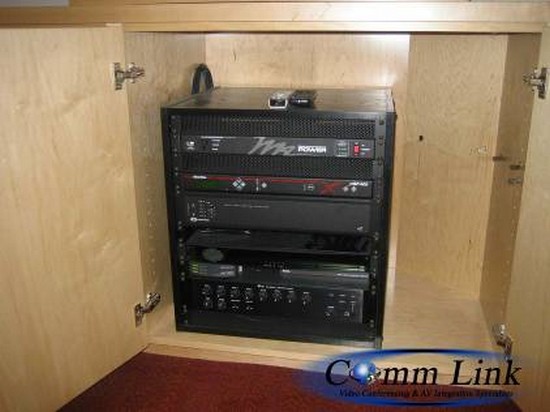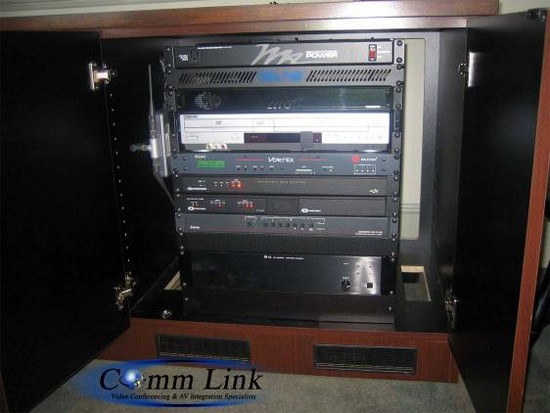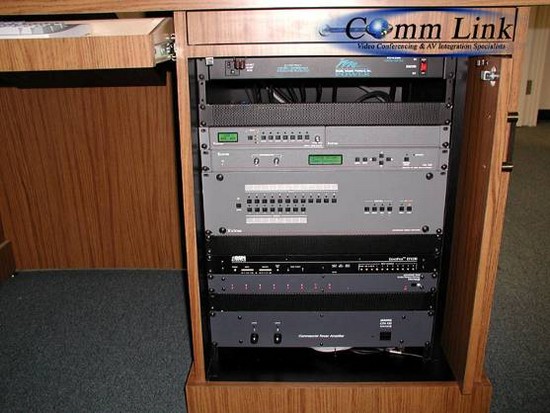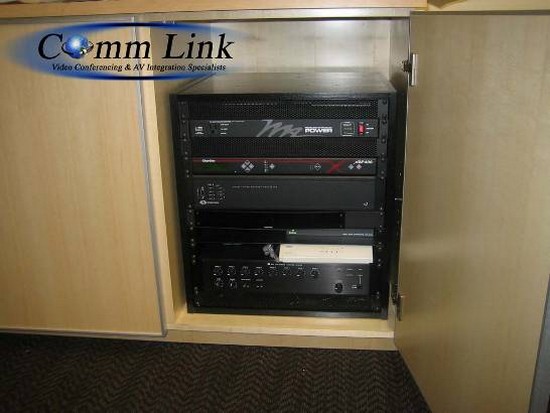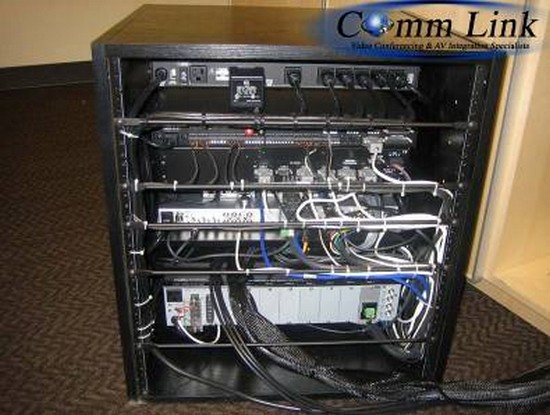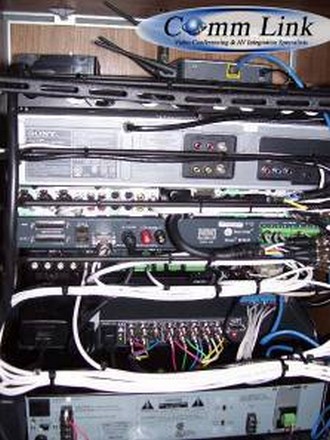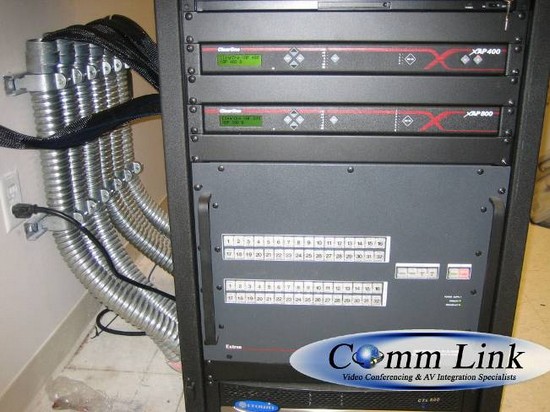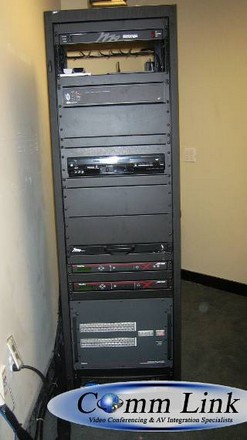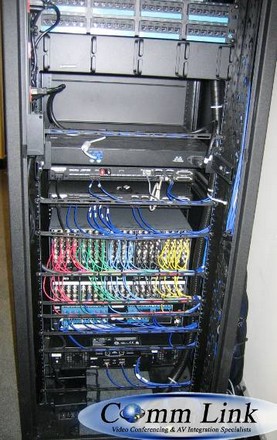 About Comm Link
When Comm Link Inc. came into business in 2004, its core business was AV, Video Conferencing Installation, and Design services.Majority of the work was subcontracted to Comm Link by other companies that could not meet the fast paced environment of the AV & Video Conferencing market. After a short period of time, Comm Link proved that we can deliver high quality installation & design services at some of the lowest rates in both residential and commercial markets.
In 2006, we decided to expand our horizons and are now actively looking to collaborate with companies that are either interested to expand their business into AV, Digital Signage and Video Conferencing arena, or are in need of professional assistance with installation, design or maintenance services. By collaborating with Comm Link Inc., you can both, expand your business to deliver AV solutions to your existing customer base, or expand your customer base by offering new services in a multi-media market. Additionally, Comm Link Inc. can help you get started or aid you in your existing business by providing exceptional installation and maintenance services at very competitive rates.
Introduction
Comm Link Inc. is a young fast growing organization which specializes in delivering custom high quality Audiovisual (AV) and Videoconferencing (VTC) Integration & Installation with superb customer satisfaction on all jobs. We designate our own Lead Engineers to every project we take on, and offer not only Installation Services, but also Design, Pre-Sales Engineering, and Maintenance Services. We have done over 2000 installations for a significant chunk of the Industry's Giants, and continually performing over 200 installation/services on quarterly bases. A unanimous agreement, that the mixed set of skills possessed by our Engineers and Technicians is unmatched and can be applied to about any environment (Conference room, Boardroom, Training room, Classroom, Lobby Waiting Area, Home Theater, and much more).
We have integrated, installed, and designed hundreds of systems since the foundation of the company in 2004, doing installations in over 40 states heavily concentrating in the Mid-Atlantic, North East corridor, and recently West coast of the US. Being based out of the East and West costs allows Comm Link's engineers and installers to provide services nationwide, and typically require only several days of notice before installations can take place.
Partnering with Comm Link will empower your organization to provide a complete Video Conferencing and Audiovisual solution to your existing customer base. We will design, install, integrate, and maintain your product for your customers, so that you can focus your resources on your business. We are Service Based professionals, allowing continued growth of the company due to strict subcontracting agreements with partners, and precise execution of services.

Some of the services offered by Comm Link Inc. are:
Wall or Ceiling mounted Projector and Plasma Installations
Installations of Video Conferencing Systems (Polycom, Tandberg, LifeSize, & Sony)
Video Conferencing Infrastructure Installations (MCU's, Gateways, Gatekeepers, Firewall Traversal etc)
Digital Signage & Content Delivery Installations
Ceiling, Tabletop, or Wireless Audio Installations
AV & Videoconferencing Integration / System Programming
AV, Video Teleconferencing, & Network Design Services
Site Surveys & Consultation Services
Field Maintenance and On-Site System Troubleshooting/Servicing
System Training
Delivering the highest quality service comes from experience and keeping up to date with the latest equipment in the industry. Comm Link works with dozens of manufacturers, such as: ( Extron, Kramer, Crestron, AMX, Clear One , Pioneer, Fujitsu, Samsung, Hitachi, Panasonic, NEC , Electrograph, Vizio, LG, Elmo, JBL, Alpine, Shure, Beyerdynamic, Audio-Technica, Crown, Toa , Rane , Biamp , QSC, RDL, Middle Atlantic, Da-Lite, Draper, Peerless Mounts, VFI, Avteq, Chief, Adtran, Samsung, as well as the leading Videoconferencing Manufacturers (CODECs, MCUs, Gateways, & Gatekeepers): Polycom, Tandberg, RADVision, Lifesize, Codian, Cisco, & Sony.)
Our engineers constantly get formal and informal training with the above manufacturers, and possess some of the well-known industry certifications:
Certified Technology Specialist (CTS)
CEDIA Installer Certification
Mobile Electronics Certified Professional (MECP)
Polycom Technical Codec and Network Infrastructure Certifications
Tandberg Technician, MPS & TMS Certifications
Telecommmunications Industry Certifications
Clear One Technical Specialist Certification
Radvision Certifications
Cisco Certifications
Windows Certifications


Client Testimonials
" I've been in Video Technologies for 14+ years as "the customer", "the manufacturer" and have worked as a "solutions provider" for the past 9 years. For the past 3 years I've been working very closely with Roman Genkin and the Comm Link Team. Together, we have provided high-end Audio Visual and Video Networking solutions to Global customers headquartered out of the NY Metro area.
In my business, I have a choice who installs and programs for my customers and I always demand Comm Link. When the Comm Link team is on the job, I have a peace of mind that the work will be completed on time, within budget and neat as a pin. They are true professionals delivering quality implementations for both simple mid-range solutions as well as complex multi-million dollar projects.
I highly recommend working with Comm Link! "
Angela Cigolini
Sr. Territory Sales Manager


" We have been using Comm Link as our primary partner for AV integration and videoconferencing installation for the past two years, over that period they have successfully completed in excess of 100 projects for us.
The quality of work and their attention to detail is outstanding from the design phase to completion of a project. They can be relied upon to get the job done. In a time when "doing enough" is the norm, Comm Link consistently exceeds the expectation of our clients."
Mark Basford
Manager AV Integration
Client Testimonials cont.

" It is with great pleasure that I am able to fully recommend Comm Link as a professional vendor in the audio visual space.
We have used Comm Link in over 200 jobs in the Middle Atlantic area in the past 2 years. Each engagement has been met with highly trained and very professional technicians who adapt well to our needs as well as the needs of our demanding customers.
Comm Link has played a key role in helping us maintain a high satisfaction level with one of one of the largest power companies in the country. I would highly recommend using Comm Link on any troubleshooting or project based engagement. "
Jim Berry
Technical Support Manager

" It is with great pleasure that I recommend Comm Link, Inc. for Audio and Video integration projects large and small. My company has been partnered with Comm Link for the past 2 years.

Comm Link has always displayed the highest degree of integrity, responsibility, and workmanship on every project they have done for us. Comm Link is definitely a leader for what they do in this industry. In addition to their excellent workmanship, I have found that EVERY technician and engineer that is employed by Comm Link is of the highest caliber for technical expertise and experience!

If I had the choice I would use Comm Link for every project that my company completes worldwide! "

Scott Tobinsky
Project Manager

"Comm Link has been an invaluable partner for installation/service provided to and for my company in the Middle-Atlantic and North East Regions. Comm Link's work is performed with professionalism, knowledge, quality and consistency on every project.
Comm Link has installed and or maintained over 200 AV related Systems over the past 3 years. Comm Link has helped my company grow our AV related business with our largest Clients many of which are Fortune 100 companies (Pharmaceutical, Financial, Insurance, and Manufacturing).
We look forward to our continued partnership with Comm Link as we grow our businesses together. "
Brian Fichter
Senior Sales Engineer

Where have we been? Sample List:

| | | |
| --- | --- | --- |
| Advanced Internet | Godiva | Northrop Grumman *100 |
| AIG *10 | Goldberg | Off-Broadway |
| Avcard | Goodwin Procter | Office of Tax And Revenue .. |
| Babson Capital | GPC | Old Castle Materials |
| Bahari | Greenhill | Old Mutual |
| Baltimore Air Coil | Guardian *500 | O'Melveny & Meyers |
| Baltimore Distric Courts | Guy Carp | PA Dept of Banking |
| Bank of America*10 | Hampton Health | PAUL HASTINGS JANOFSKY.. |
| Bed Bath Beyond *500 | Hanger Orthopedic | PCAOB |
| Bermans | Hitachi | Pearson |
| Bessemer Trust | Home Depot *100 | Pentagon |
| Bio Rad | Host Hotels *500 | Pepperidge Farm |
| Black Rock | Houghes Hubbard | Pfizer *500 |
| Bohler | HSBC | Pitney Bowes *500 |
| Borghese | Icon Reaserch | Preston Partners |
| Boyden | Industry Next | Prince Georges County |
| Broadcom Corporation | Inmarsat | Progress Software |
| Brookfield Homes | Intercall | Readers Digest |
| Brother | Interdigital | Reed Smith |
| Calibre | ISIS Georgetown | Resource America |
| Campbell Soup *500 | J&J *100 | Rhone |
| Care Capital | Janome America | Saatchi & Saatchi |
| CDW *500 | John Tyler Comm. College | Sabre |
| Chanel | Joint Commission on Acred | SAF |
| Chevron *10 | JW Aluminum | Scynexis |
| CH-IV-International | KRAFT | Seaquist |
| Citizen Imigration Srvc | LeBoeuf, Lamb, Green | Sedgwick Detert, Moran |
| Citigroup *10 | Legg Mason *500 | SES Americom |
| CMU-Pittsburgh | Lexis Nexis | Set Focus |
| Computer Science Corp | Lockheed Martin *100 | Smith & Barney |
| Constellation Energy *500 | Lolytogs | Smithonian |
| Cordemus Law | Loudoun County Admin | State of RI |
| Counsel Americas Society | Loudoun County Firestations | Stonco |
| CUH2A | Macy's | Tamsco |
| Curtis Mallet | Manatt, Phelps & Philips | Tapestry |
| CV Starr | Mars | Tokarz |
| Dash in Foods | Master Card *500 | Toyota |
| Datong Electronics | Mellon Financial *500 | TPG AXON |
| Degussa | Merck *100 | UBS Financial |
| DLB | Mercury Insurance | US Citizen Imigration Service |
| DPI | Merrill Lynch *100 | US EPA |
| DPR | Michael Graves | US Navy |
| Econergy | Miramax | US Tresury |
| Edmunds | Monster | VA Info Tech |
| FAA | Morgan Stanley *100 | Veterans Affairs Med Centr's |
| FDIC | National Institure of Aero.. | Viro Pharm |
| Fidelity *500 | National Science Foundation | Wachovia *100 |
| Fitch Rating | Navious Corp | Wall Street Sys |
| Fox Chase | Neubert Pepe Monteith | Wendy's *500 |
| Gannon University | New Enterprise Assoc. | XM Radio |
| Garden City Group | New River Comm. College | Yale University |
| Georgetown University | NextWave | Zurich |
| Gerber | NOAA - DC | |
| Gilbraltar Bank | Noble Investment | |